Description
Clearance filters will arrive with cosmetic defects. Examples of a cosmetic defect are light surface scratches, smudged AR coating, or other small defects in the filter glass itself. These issues will have very little to no effect whatsoever on image quality. However, due to their appearance, they can not be sold as brand new, unused items.

Probably The Best ND Filter There Is.
And We Have A Lifetime Warranty To Prove It!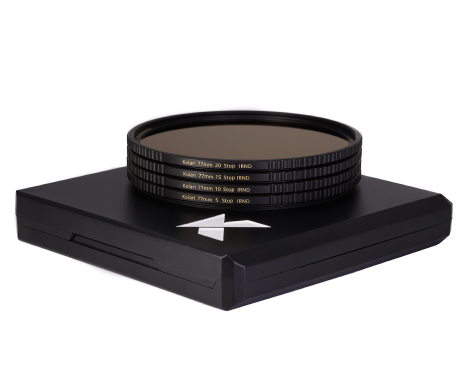 We are proud to announce that we are entering the ND filter game. Anybody who uses our products knows that we put quality and customer support above all. So we used high quality materials, bleeding edge technologies and years of experience to make this the best filter there is.
Optically engineered to be the most neutral filter in the visible light spectrum and beyond into the infrared range. This filter delivers the most neutral darkening we've achieved yet in every wavelength, and at every angle. Ultra-wide angle tested and approved for excellent vignetting and color cast performance. Designed for whatever you can throw at it.
Ultra Strong Gorilla Glass
Built with premium ultra-thin, ultra-strong Corning Gorilla Glass, this filter is more than two times stronger than Schott B270 glass to direct impacts, and more resistant to scratches for better long term durability, all while also boasting a high internal transmission and lower refractive index than Schott B270 for sharper images.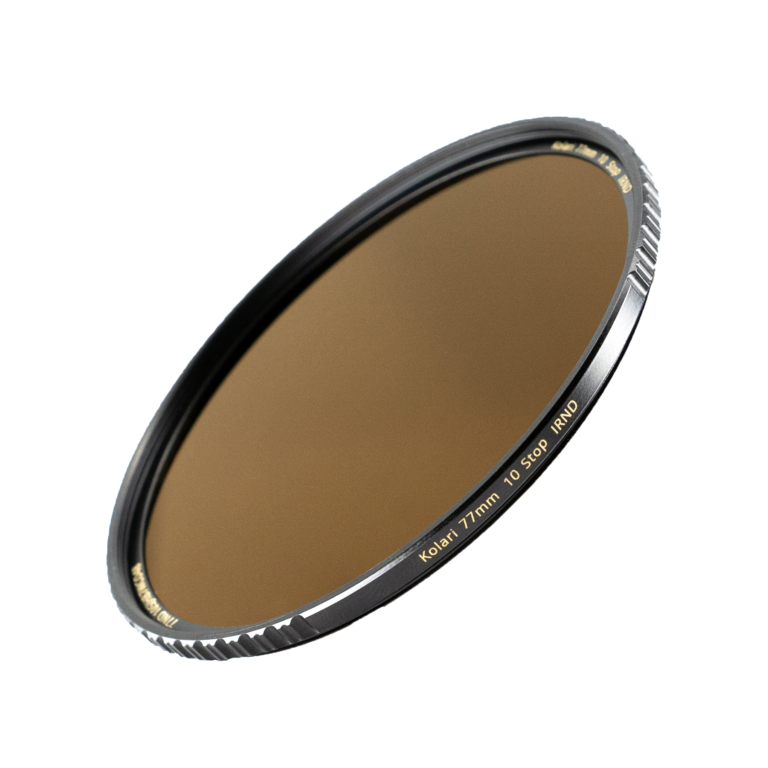 We topped off the perfect glass with premium coatings to make the already durable glass water, oil, and scratch resistant, while reducing reflectivity.
Precision Slim Brass Frame
We housed our filter in a precision machined slim brass frame for reduced vignetting and a smoother installation than aluminum, reducing cross threading and jamming. High friction knurling provides an easier grip with gloves or dry hands in any weather. This filter just feels great.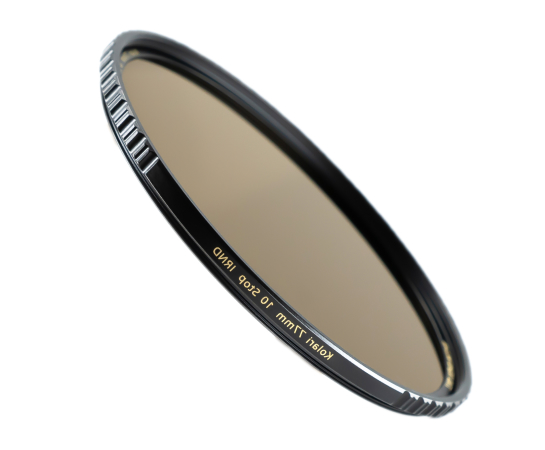 We build our filters to last. Period.
4, 5, 10, 15, and 20 stops available immediately in 67mm, 77mm, and 82mm sizes.
The most neutral filter that we've ever tested.
ND 10-stop % transmission: 400-700 nm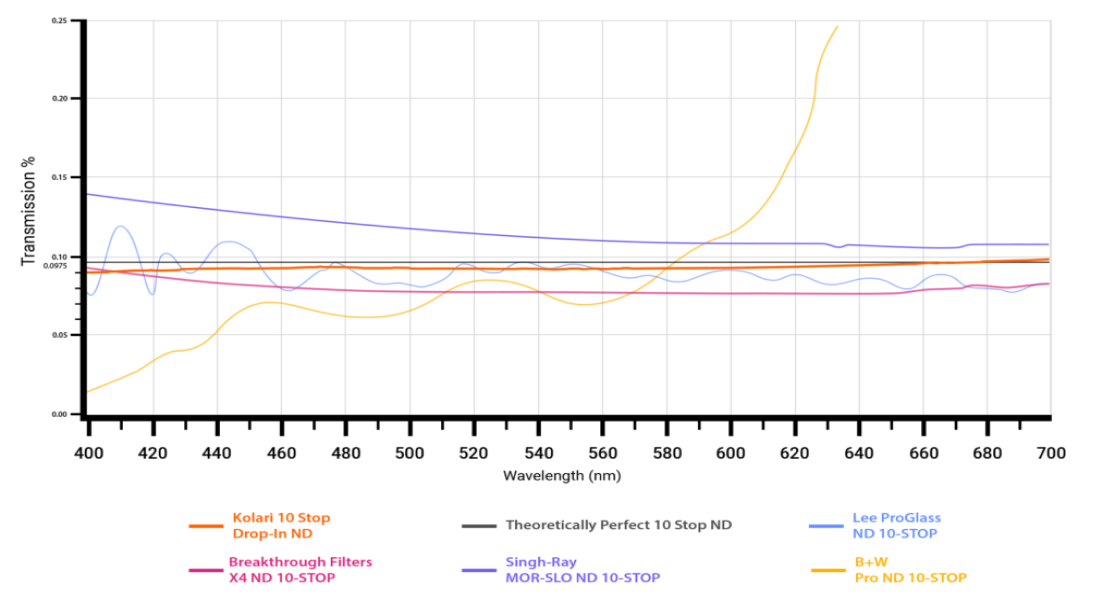 Unpaid endorsements, just pure enthusiasm. We couldn't make these reviews up if we tried!
I tested a 67mm ND5 Pro ND on a wide angle zoom lens (17mm+) stacked on an IR-chrome filter. It comes in a nice and solid box that contains a dense foam that holds the filter in place. The construction of the filter is of very good quality, durable and with a metal frame that has indentations that makes it usable even with gloves. The filter itself is made of glass. Optically, even when stacked with a thick IR chrome, I've not noticed an important vignetting (when considering the native vignette of my lens) and there's no color shift in particular on the edge of the image. The colors are rendered faithfully in NIR as well as in the visible spectrum (using the same lens on another unconverted body). Overall an excellent choice for long exposure photography in visible and near infrared !
The new Kolari Vision ND filters are fantastic! Well made, thin, with muticoating that is much better than any ND filters I have ordered from multiple other companies. Good service too.
Highly recommended! Good support, very informative team, good filters, good warranty. The company is motivated in improving them and is also specialized in IR so they understand the need of people wanting to use the same set of filters both for IR and visible light.
The following images were created with the Kolari Pro ND Filter.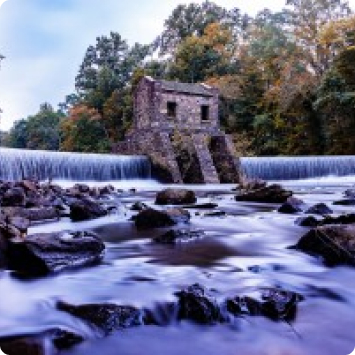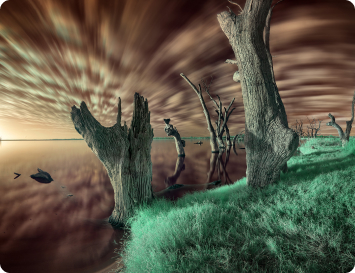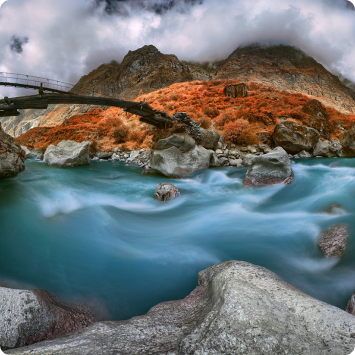 Frequently Asked Questions
Yes, this filter has full brass front and rear threading for smooth attachment and stacking. Our ND filter is compatible with all standard lens filters as well as our Infrared lens filters.
Yes! This filter is engineered to be used for visible light photography with no vignetting or color tinting. It also has the most effective IR neutral darkening we've produced to date, making it the ideal ND for Infrared long exposures and video work.
The refractive index is dependent on the material, and is a measurement of the amount that that material will refract or "bend" light as it passes through. At 90 degrees or dead center of the filter the light does not deflect and continues straight, but as the angle of incidence towards the edge of the filter increases, it deflects light more and more causing a discrepancy across your frame, particularly with wide angle shooting. The higher the refractive index value, the more image quality can suffer.
We're here to help you find the perfect product and get the perfect shot. Call or email us for any questions at all!
By purchasing you agree to our Terms of Purchase