Photography as an art is so much more than the technical. It doesn't matter what equipment you use as long as your images have something to say. In this monthly column, photographer Laurie Klein offers words of inspiration followed by our monthly photo challenge assignment to help you tap into the art and soul of your photography.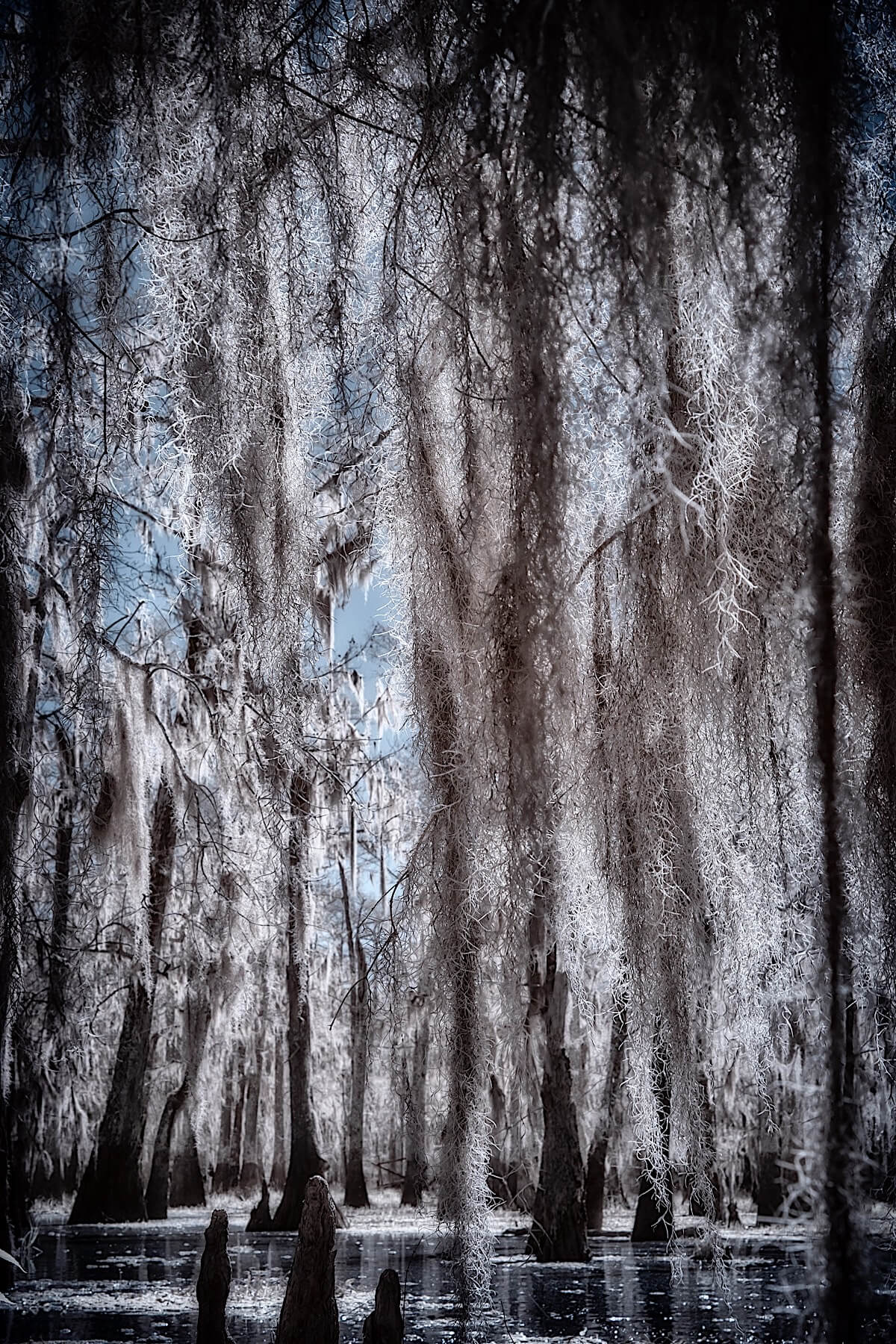 Let's have some fun and get out of our comfort zone.
I believe in learning the rules so you can go out and break them. I learned infrared with 720nm film, and now I primarily use a 720nm clip-in filter on my full spectrum camera. Back in the '60s, photographers used slide film for psychedelic colors on rock album covers. So why not explore and break the rules by playing with other infrared filters? 
In this modern age, we have a unique array of choices of which part of the spectrum you want to capture. It's no longer strictly visible or strictly infrared. You can achieve some truly unique colors using false color infrared filters, which are varying infrared and visible light combinations.
I have been experimenting with different wavelengths with my Canon full spectrum mirrorless camera and Kolari's new magnetic clip-in filter system. I find myself using the 665nm quite a bit these days. It still captures some of the visible wavelengths that the 720nm does not, so I can have a bit more color with the lower nanometers (visible spectrum), which warms and enhances the image. Playing with the 665nm, I have found some fantastic results that tell different stories than the other filters. During post-production, I can also channel swap the cool and warm colors to enhance the photos.
August's Infrared Assignment: Try using different filters than the one(s) you typically gravitate towards, and experiment with new colors in your images. Post your photo on Instagram, tag @kolarivision, and use #kolariphotochallenge to submit your work. Winners will be selected the first week of September. Tap into your art and soul of infrared.