The unique, class-leading optics you've come to expect from Kolari Vision are now available to fit Canon's next generation form factor. Our R Drop-in filters bring you our Neutral Density, Infrared, Ultraviolet,  IR/UV Cut, and IRchrome glass to Canon's new EF-EOS R lens adapter system. We are excited to be the first to bring 3rd party ND filters and more to the market! We are also excited to announce our new clip-filters for the Canon R mount, allowing you to use filters behind the lens or adapter, for another layer of rear-filtering, allowing for many combinations!
CNC machined from solid aluminum for the lightweight durability, this is the only metal R filter on the market. Our ND filters also feature a Gorilla Glass substrate for a ridiculously strong filter.
Wide grip and lanyard attachment point for ease of use, and user customization.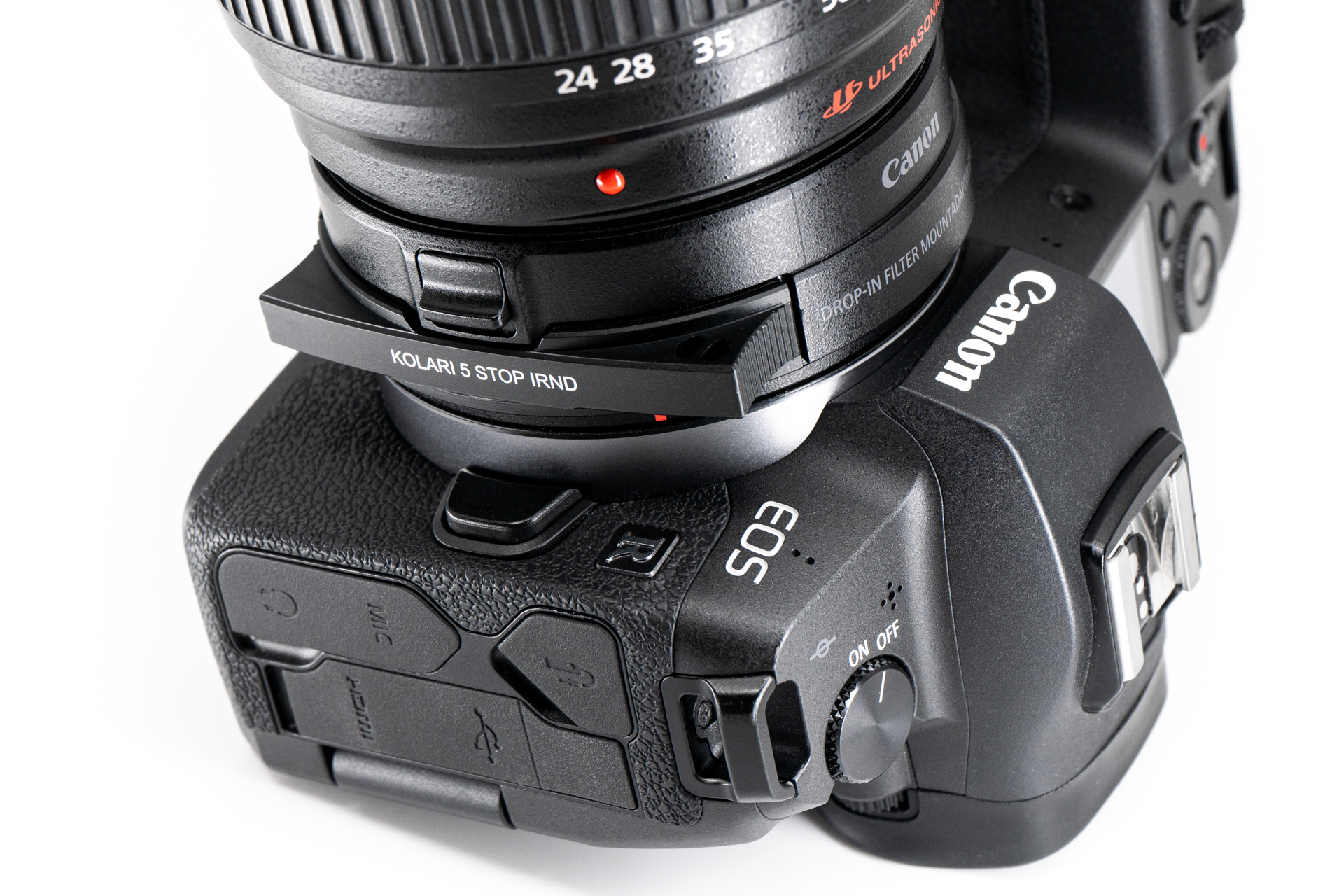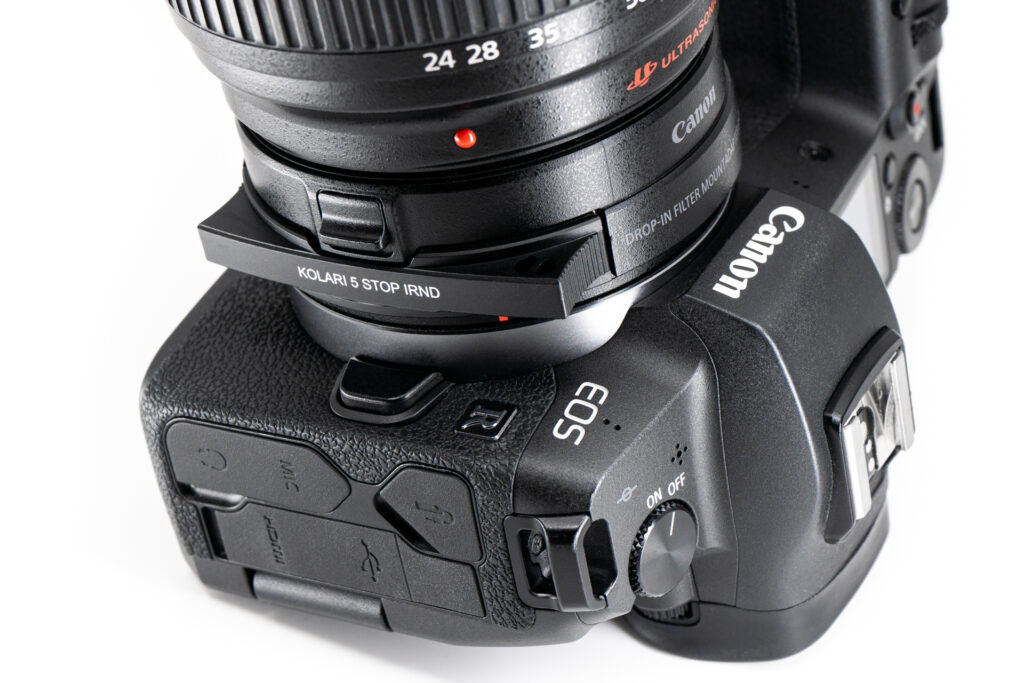 Why choose our ND filters?
Built on Gorilla Glass, our drop-in ND filters are incredibly strong, and incredibly sharp. Our drop-in ND filters feature ridiculously even transmission for very neutral photos and no color cast! Compare our drop-in 10 stop filter below against another leading brand's published spectra.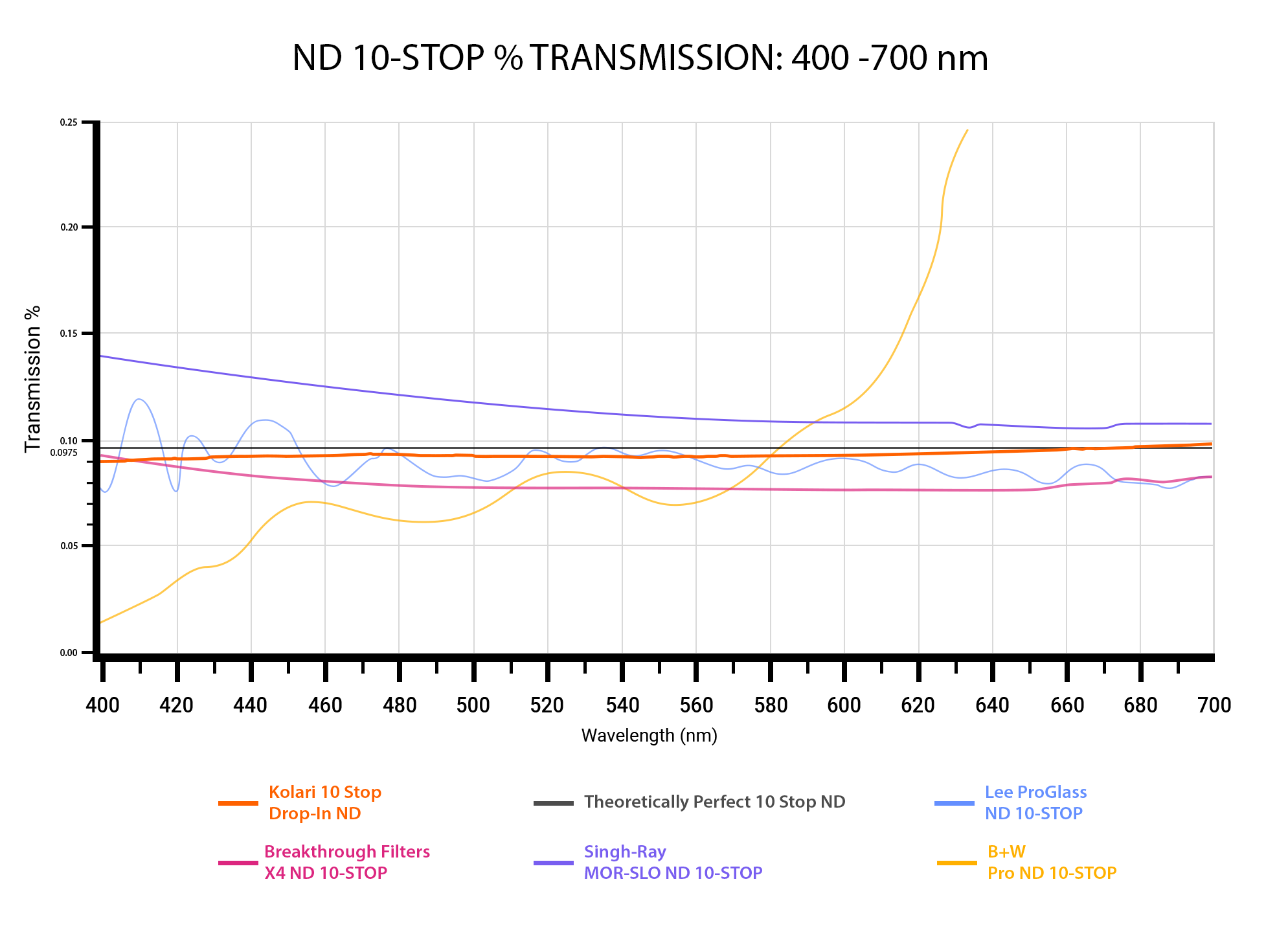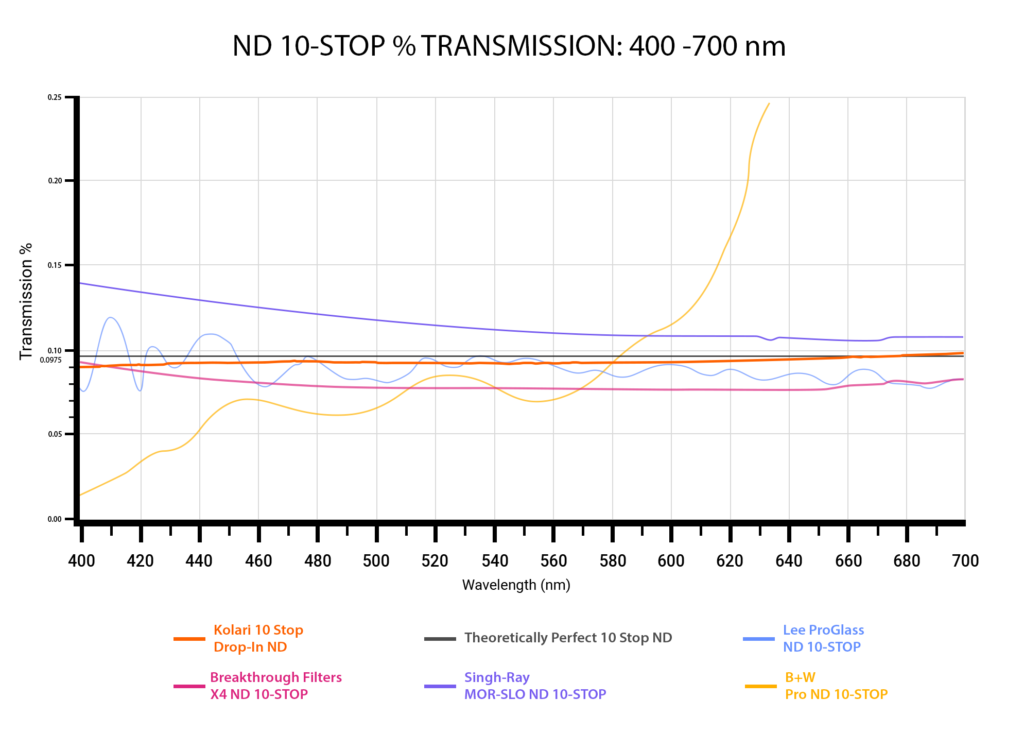 All of our filters are AR/AS coated for easy cleaning and increased durability, as well as increased transmission and reduced reflections.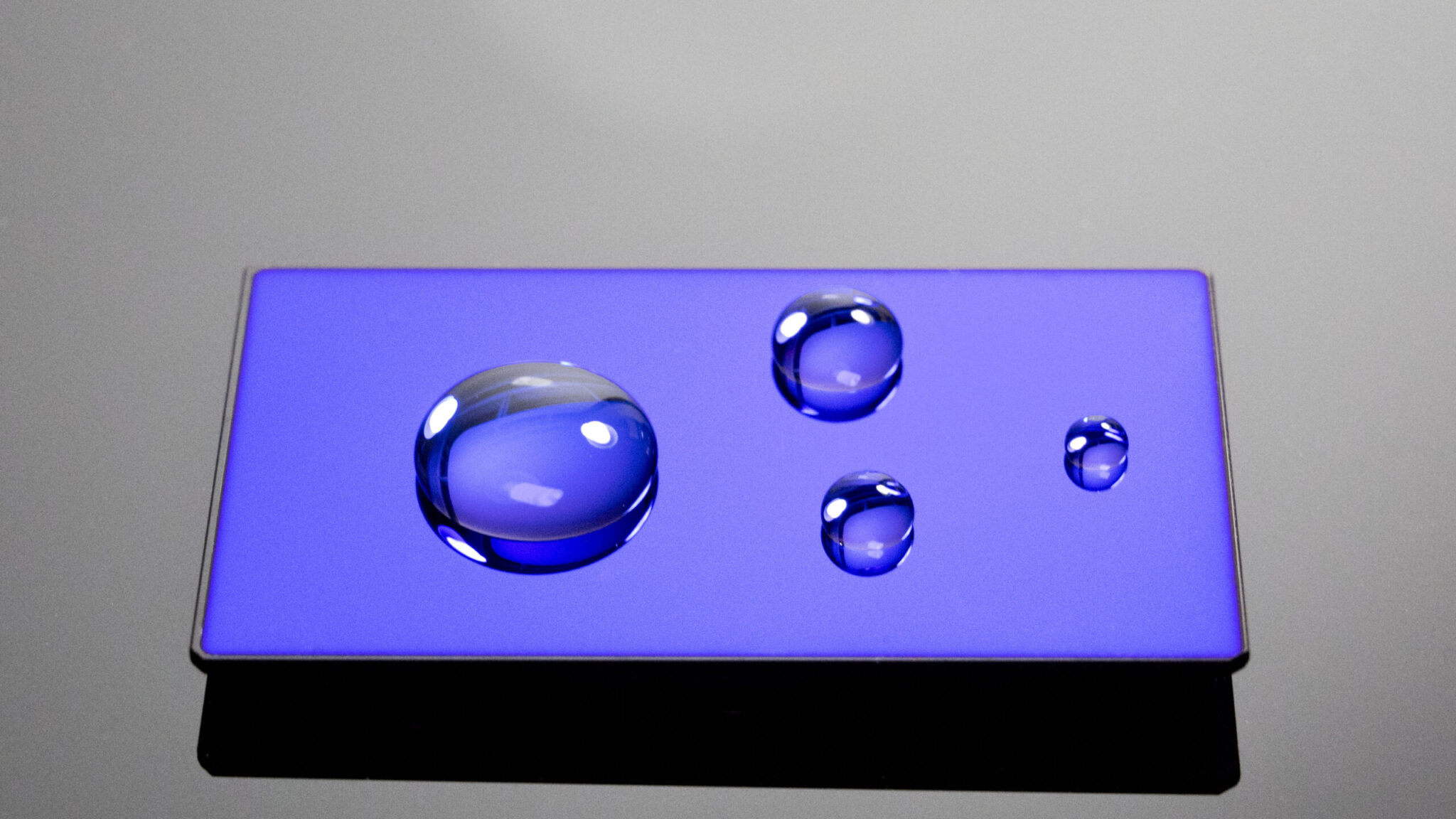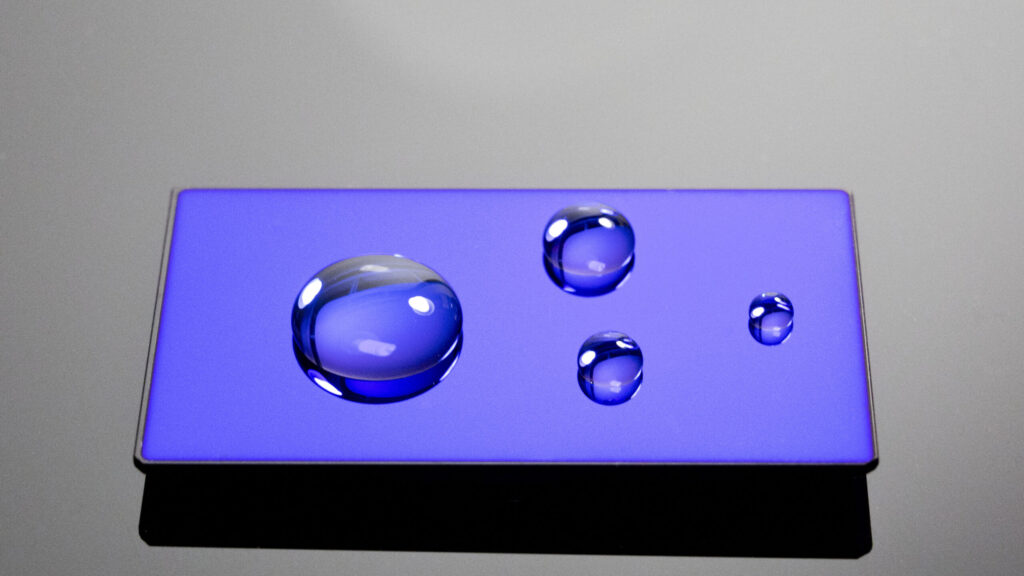 We're excited to introduce our new R mount clip filters as well! Compatible with the R adapter, or native RF lenses, these can be used to add rear filtering to RF lenses, or two layers of filtering when paired with the R filter adapter. The clip filter can be used to quickly change the effective spectrum of a full spectrum camera or naked camera, bringing it from visible light, to infrared, or other.
With the clip filter, we are launching a specially calibrated naked camera that will have optimized focus for when a clip filter is installed. Our aim is to bring the modularity of a professional video camera to the RP, R, R6, and R5 cameras. Kolari clip filters are  designed to have similar thickness to the original OLPF so that corner sharpness is not degraded. Initially we are offering the clip filter in Clear, Hot Mirror, UVIR Cut/H-alpha, 550, 590, 665, 720, and 850nm IR filters. Eventually we plan to offer fine tuned filters for different shooting scenarios, such as anti-aliasing filters, night sky filters, underwater filters, low light filters, and other filters you would use if you were shooting video systems like the RED camera. Available to pre-order now!
We're here to help you find the perfect product and get the perfect shot. Call or email us for any questions at all!