Description
Take the guesswork out of Infrared and Ultraviolet photography. Make your flash invisible to the human eye.
Read the complete capability review article here!
The Kolari Mulstispectral flash is designed for lighting in the UV, visible light, and infrared light spectrums. This speedlight style flash implements a standard hot shoe for use on or off-camera, and is ideal for lighting scenes in Infrared or Ultraviolet. When shooting in Infrared, the IR Flash Cup can be attached to the flash head to filter for IR light only, making the flash only barely visible to the human eye even on the highest power settings. When shooing in Ultraviolet, the UV Flash Cup can be attached to filter for UV light only, reducing the flash to a softer purple glow. Rail-mounted focusing flashlights assist in focusing and composing your shot in either IR or UV light. These focus assisting lights let you know you're getting a perfect shot before you press the shutter button by lighting the scene in the spectrum that you need, allowing you to see what you're going to get before the flash goes off. No more trial and error! Flashlights are attached to the flash via quick-detach rail mounts, allowing for quick and easy swaps from IR to UV lighting!
This flash unit is compatible with standard hot shoes. Click here to download the official KV-FL1 manual.
Package includes everything shown:
Kolari Vision KV-FL1 Multispectral IR UV Flash
Infrared and Ultraviolet Flash Filters
IR Focus Assist Flashlight
UV Focus Assist Flashlight
Focus Assist Flashlight Batteries
Off-camera Flash Stand
Flash Storage Pouch
Adjustment Tool
UV & IR Flash Cup Transmission Curves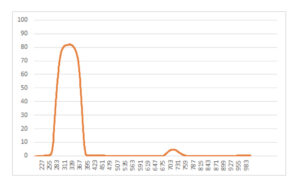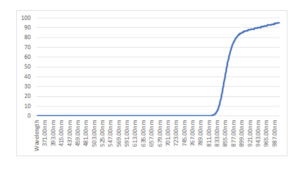 By purchasing you agree to our Terms of Purchase