Description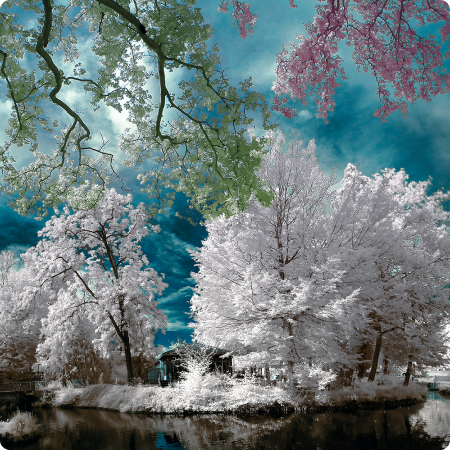 Discover the World in a whole new Light
Infrared Photography opens you up to unimaginable possibilities with your photography. "Traditional" Visible Light landscapes transform into unparalleled dimensions created from your imaginative vision. The possibilities are truly endless and wildly gratifying.
What's inside Infrared CLiR 1.2 Photography Mastery?
The Ultimate Infrared Course and Photoshop Panel. CLiR v1.2 now includes over 400 pre-built Infrared profiles During CLiR course, we taught you how to build a custom profile for your camera. It's the essence of processing iR with Adobe Lightroom, Camera Raw and Photoshop. No more messing about with the DNG Profile Editor. Just open the CLiR Infrared Profiles Library, pick your camera's brand and model, copy the dcp file and install it in your computer, thats it. Happy editing!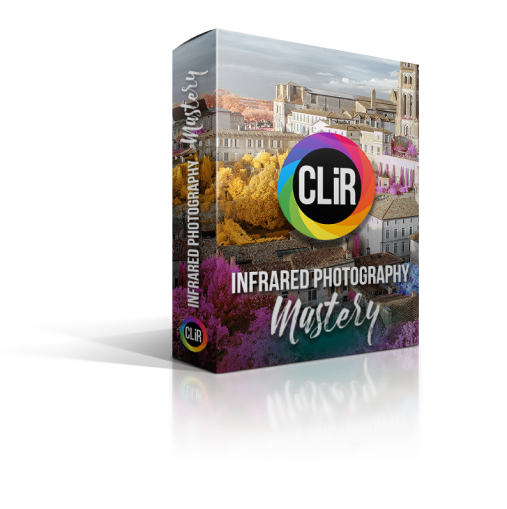 The Introduction
Educational Videos included in the Introduction Module
CLiR Welcome Video
Installing the CLiR Panel
Watch Me – Updates for ACR v12.3 and CLIR v1.2 (July 2020)
Intro to IR
RAW Workflow for IR
IR Post-Processing Workflow
Conclusion to CLiR
Instructors
Frequently Asked Questions
Unpaid endorsements, just pure enthusiasm we couldn't make these reviews up if we tried!
I was very pleased with the product - until I realized that what I purchased was the "standard edition" and that there was an update on the panel, but not on the corresponding videos. I did send you an email re this and am waiting for a reply.
First of all, you probably need to get an IR converted camera to really enjoy the benefits of this and, if you subscribe to this course, get the extended version in addition (a separate one) as the explanation of some of the subjects, like color balance are covered much better. I enjoyed it so far.
Blake and Tony do an excellent job of explaining the IR process and how it works. The Nerdy stuff is actually very necessary in my opinion so you can get a real understanding of the IR process. I would recommend this course highly to anyone who would has a real interest in IR Photography and how to post process IR photos. I've learned a lot! That being said, be prepared to take notes and watch each video in order. If you're like me you'll be watching the video over and over for a while. 🙂
The following images were created with the Creative Light and Infrared Photoshop CC Extension
By purchasing you agree to our Terms of Purchase