Description
Free Domestic Shipping, Quality glass filters
List of models we convert to infrared:
Black Magic Cinema 2.5k
Black Magic Pocket
If you are interested in converting another model, please contact us, we should be able to help.
This conversion service replaces the camera's internal hot mirror filter with our high quality custom manufactured glass replacement infrared or clear filter.
Our checkout system is through paypal, but you do not need an account to pay. If you have a time sensitive order, please select "Rush Delivery" as your shipping option to receive first in line service. Leave us a note with your deadline so we can work to meet it.
After you complete checkout, you will be redirected to our shipping instructions page.
For help choosing which filter to order, check out our filter selection guide.
Transmission Curves (Industry Standard Uncoated Glass and AR coated filters)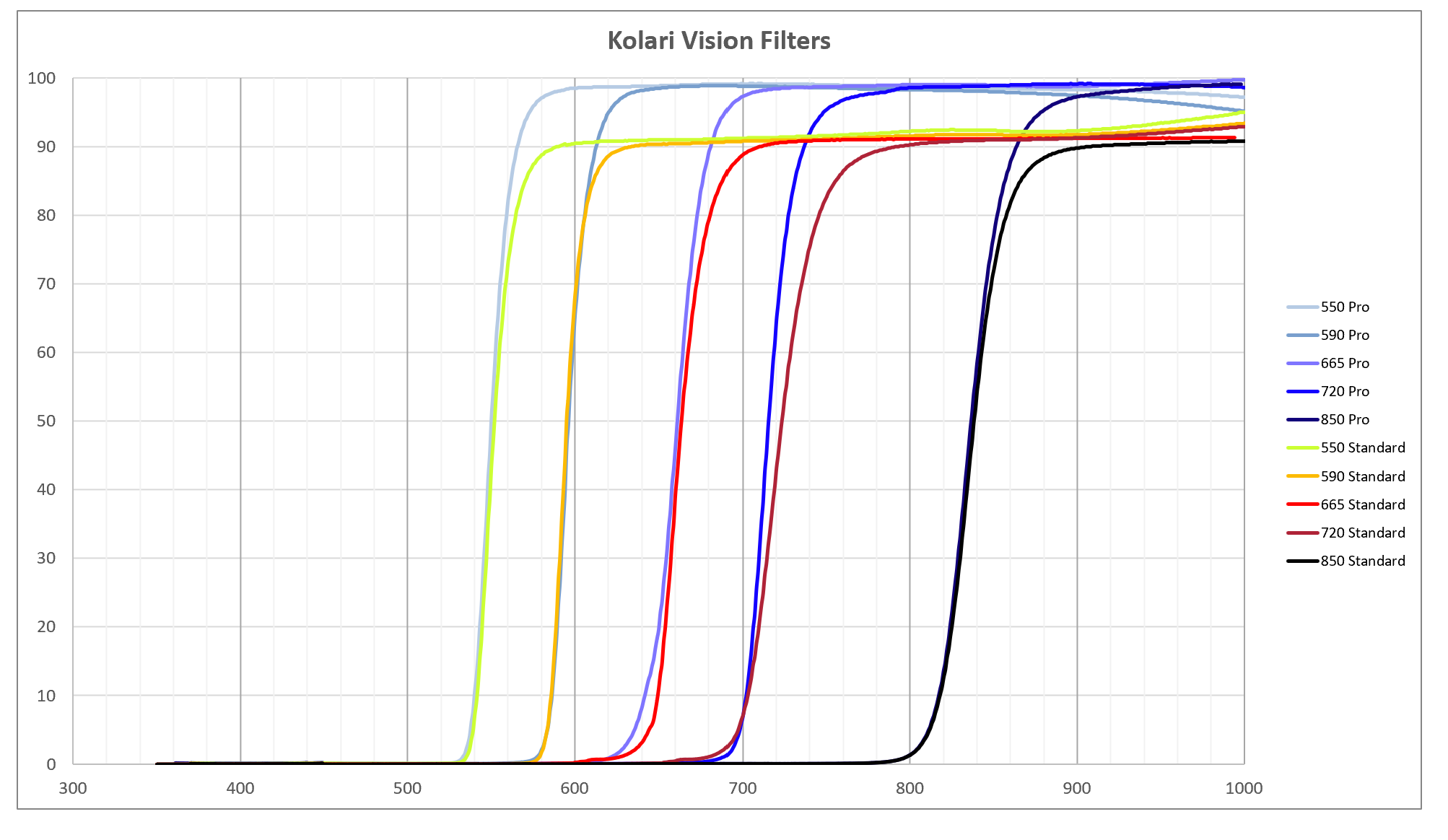 By purchasing you agree to our Terms of Purchase