If you've been keeping up with our infrared photography performance reviews, you may remember our analysis of the Canon EOS R for infrared and full-spectrum photography. One common post-conversion issue a camera can have is an internal infrared light leak caused by an internal shutter-monitoring IR LED. What a mouthful. Essentially, it's an internal diagnostic light to provides feedback to on the cameras shutter function. The longer the shutter is open, the longer it stays lit. These LEDs emit a tiny bit of infrared light that is totally invisible to a normal camera sensor, so it does not interfere with the image. However, once a camera is converted to infrared or full-spectrum, that light becomes visible to the sensor. Even then, the IR LED still won't appear in photos with handheld shutter speeds because its so dim. But, if you take a camera with this feature out for long exposure / high ISO shooting, such as astrophotography or astrolandscapes, the LED might be enough to blow out your images.
When it came to the EOS R, we tested our first model with the RF 24-105 and were met with a terrible light leak. We assumed the camera was stuck with the IR LED issue similar to other Canons like the 6D Mk II and the 5D Mk IV. We tested a later model with only a body cap, which produced a perfectly black frame, IR LED light leak free. Was our first model defective? New testing reveals the issue is in fact lens based. Most (but not all) RF lenses trigger the type of IR light leak you see below. The good news is that this ONLY occurs with RF lenses. So, if you're looking into using the R or RP for full-spectrum and infrared photography, this is another reason to consider sticking with EF lenses on the RF-EF auto-focus adapter. Our full set of lens tests continues below. See our hotspot testing here!
Internal IR LED Tests
Body Cap and Adapted Canon Lens Complete Dark Test
Body Cap

EF50mm f-1.2L USM

FD 50mm f1.8

As you can see, every frame from adapted lenses (or with no lens at all) comes out clean black. You'll have no issues shooting infrared long exposures with the EF-RF adapter and EF glass.
Native RF Lens Complete Dark Test
RF15-35mm F2.8 L IS USM (At 15mm & 35mm)
The slightest trace of a leak/reflection coming off of the 15-35, worst at 15mm.
RF24-70mm F2.8 L IS USM (At 24mm & 70mm)
There it is.
RF24-105mm F4 L IS USM (At 24mm & 105mm)
And again, the one we originally encountered during our first test.
RF24-240mm F4-6.3 IS USM (At 24mm, 70mm, & 240mm)
Orbital view of a large gas planet, consistent through the full focal range.
RF28-70mm F2 L USM (At 28mm & 70mm)
A win for the 28-70! Shame about the hotspot, though.
RF35mm F1.8 MACRO IS STM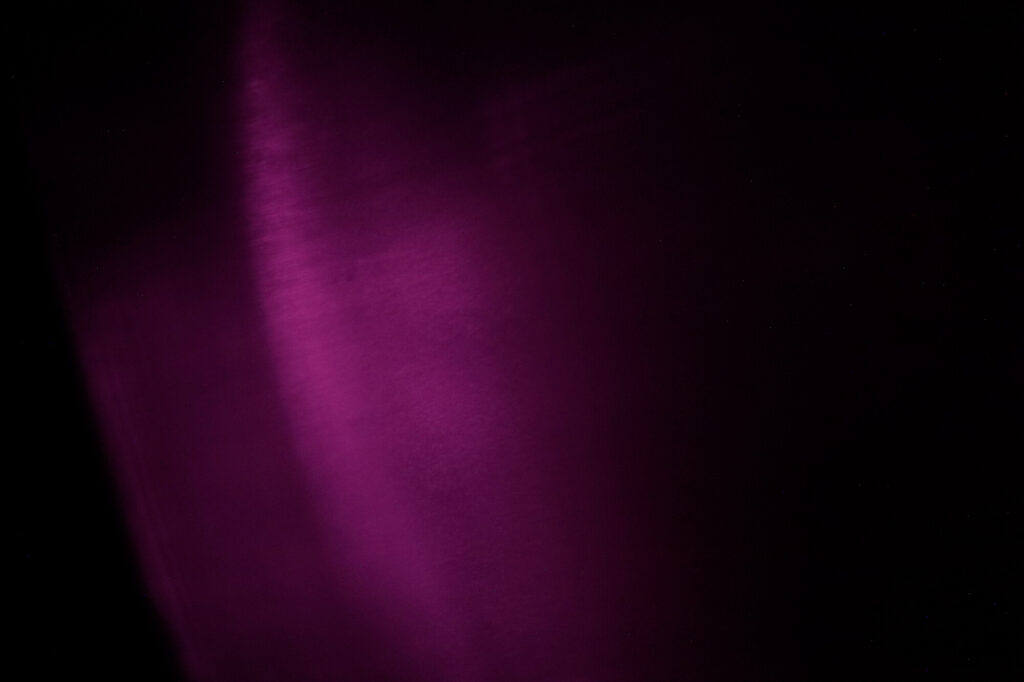 Subtler, but clearly present.
RF50mm F1.2 L USM No light leak on the RF 50 1.2 L! That combined with it's fair hotspot performance makes this lens a viable candidate for IR.
RF70-200mm F2.8 L IS USM
A change in pattern with the RF 70-200.
RF85mm F1.2 L USM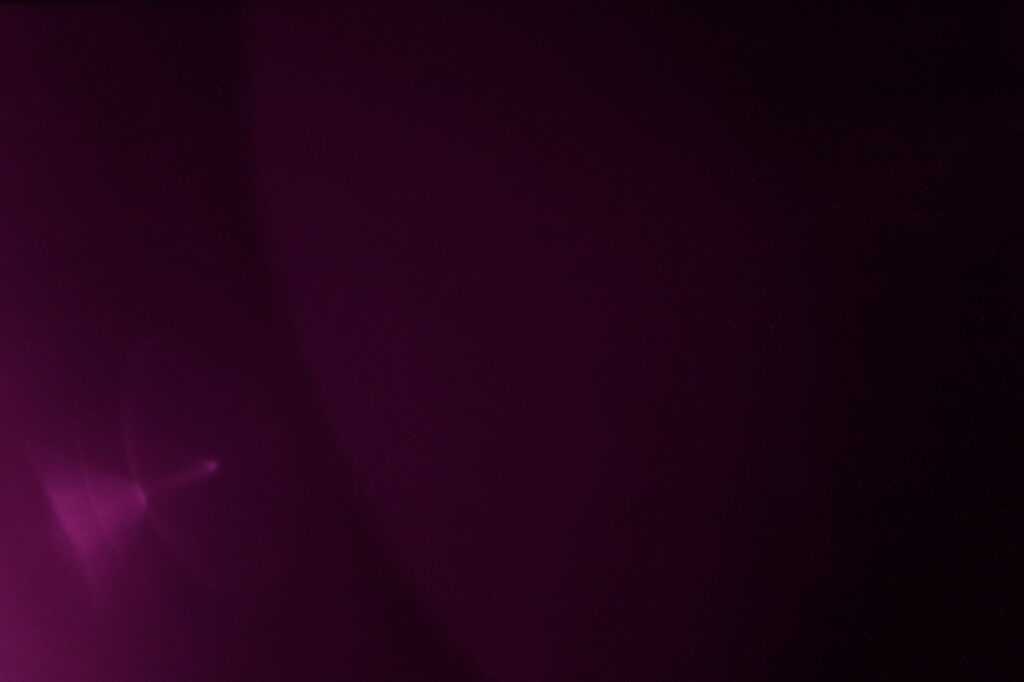 And, just the hint of glare with the RF 85 1.2 L, but enough to ruin the shot.
Conclusion
Most (but not all) RF lenses trigger some variation of the IR LED light leak/internal reflection with the Canon EOS R series of cameras. This will no issue to you whatsoever if you don't shoot long exposures or astrophotography. But, if you do take those types of photos, you'll definitely want to stick to using EF lenses with the RF-EF autofocus adapter! Also be sure to check out our hotspot test before you make any final purchase decisions!
Do you have any questions or experience with this problem from time shooting infrared and full-spectrum photography? Let us know in the comments section below!