Description
590nm Infrared
665nm Infrared
720nm Infrared
850nm Infrared
IR/UV Cut Color-Correcting Hot Mirror
These are polished optical glass IR filters, each with standard front and back threads. (20% Discount when compared to buying individually!)
These external infrared filters are perfect for adding to a full spectrum conversion. Click here for more information on Full-Spectrum conversions!
Click here for our Kolari Infrared Full-Spectrum Pro AR Coated IR 5-Filter Kit! 
Attention: Hot-Mirror, 590nm IR, 665nm IR filters require a full-spectrum converted camera to produce the desired visual effect!
Transmission Curves (Industry Standard Uncoated Glass and AR coated filters)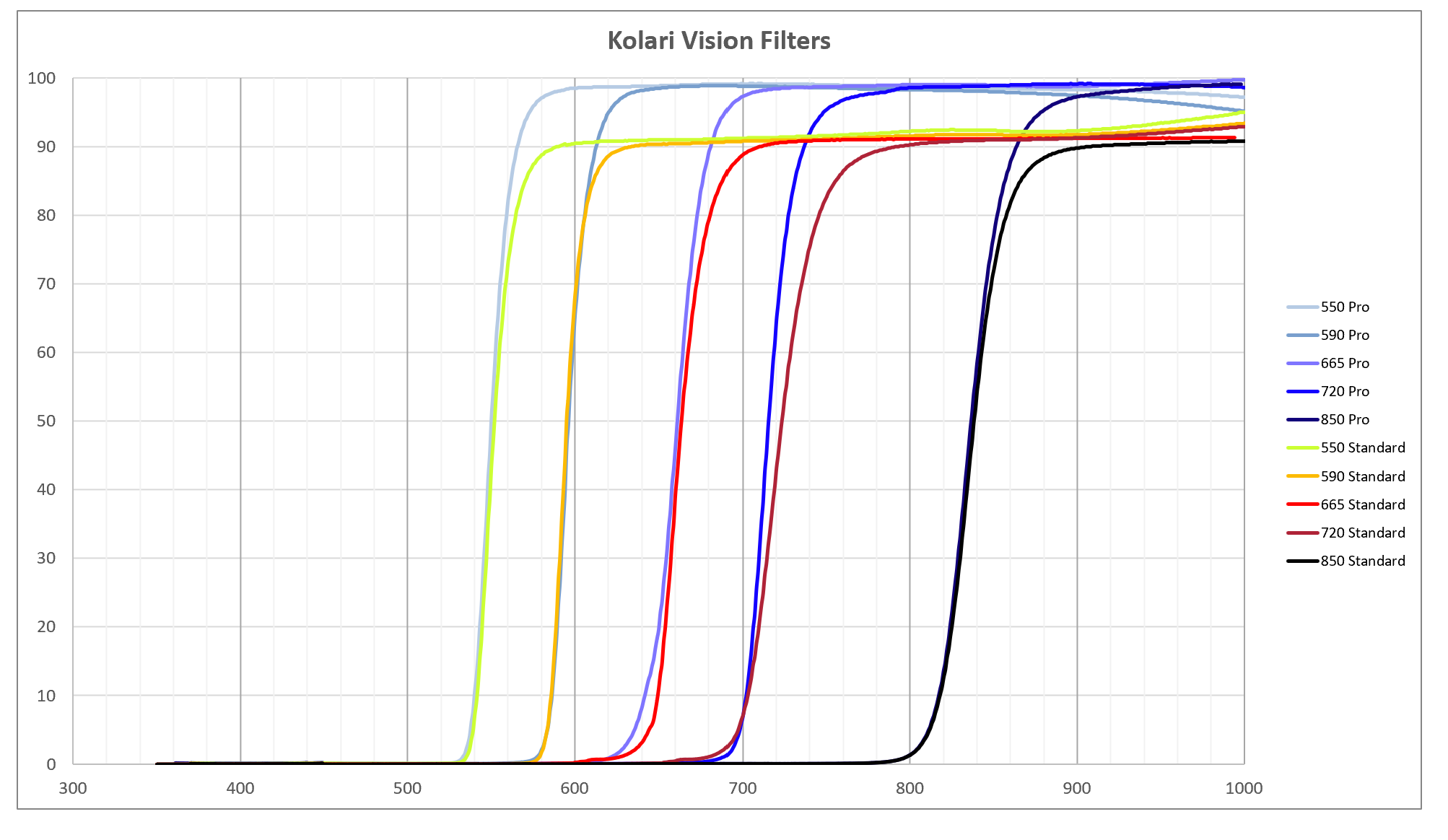 By purchasing you agree to our Terms of Purchase