Description
Our Kolari Vision Infrared Lens Filter are perfect for adding to a full spectrum conversion or on top of another infrared conversion to get a different effect. These are high-quality polished glass IR filters, each with standard front and back threads.
Attention: 550nm, 590nm, 665nm, and Blue IR filters require a converted camera to produce the desired visual effect!
Filters available: 590nm infrared filter, 665nm infrared filter, 720nm infrared filter, 780nm infrared filter, 850nm infrared filter, 930nm infrared filter, 1000nm infrared filter, and Blue IR infrared filter. Most are available in 37mm, 40.5mm, 46mm, 49mm, 52mm, 55mm, 58mm, 62mm, 67mm, 72mm, 77mm, 82mm, and 95mm sizes. Also available in 100mm square glass to fit Cokin Z-Pro mount or Lee mount, and 34 and 39mm bare glass for slot mounting to some lenses.
Kolari Vision Infrared Lens Filter Transmission Curves (Standard and Pro Filters)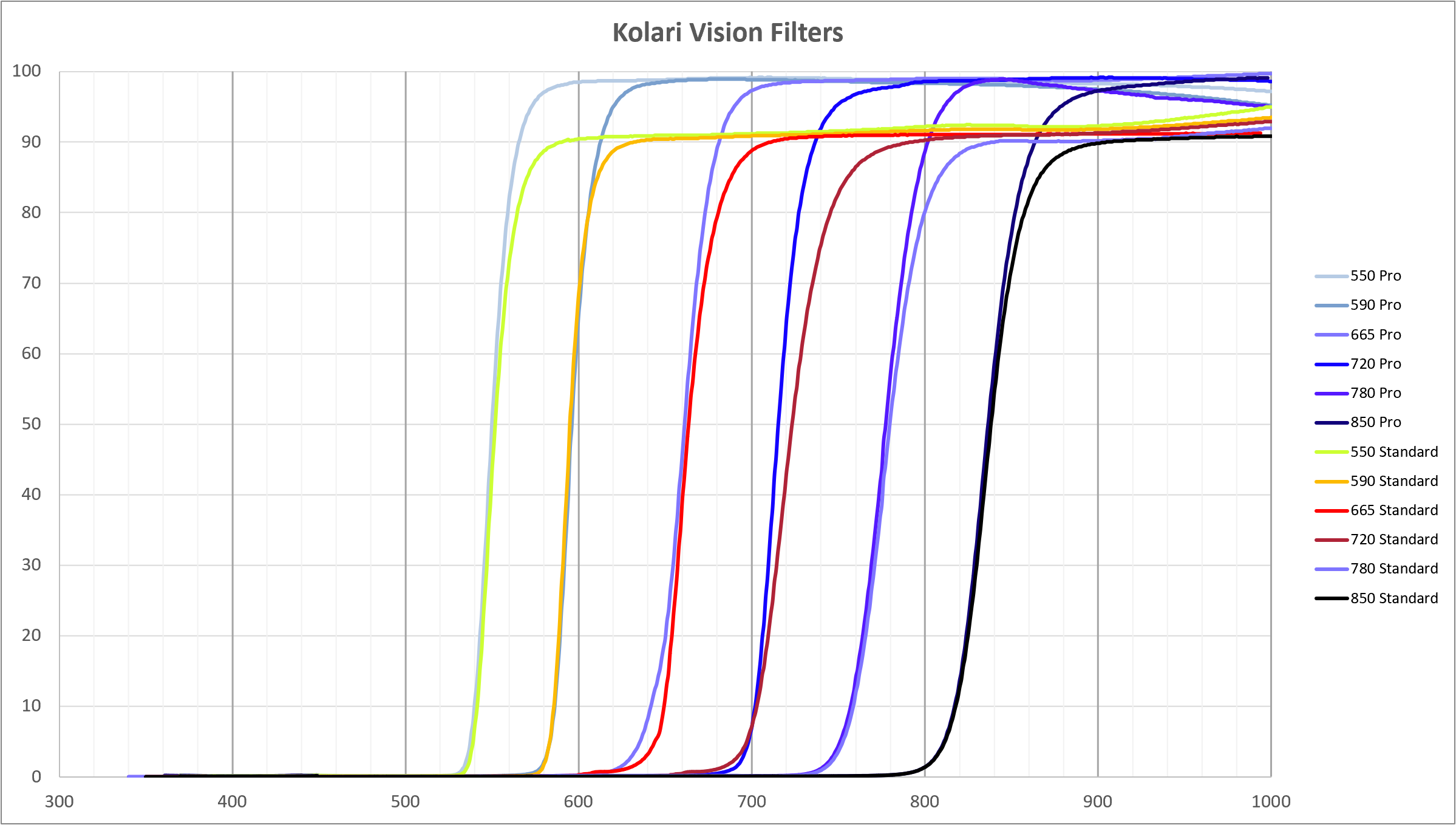 By purchasing you agree to our Terms of Purchase