GIMP is a freely distributed photo editing software that has all the necessary tools for false color post processing of infrared images. This is a great alternative if you don't want to spend a lot on Photoshop, and will produce just as good results.
First start with the basic image from the camera. If you set a white balance prior to shooting, your image will look something like the one below.  If you did not set a white balance, we will fix that later.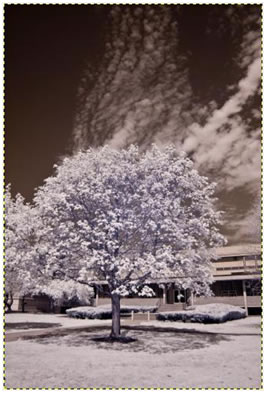 Next you want to navigate to the Colors tab, go down to Components, and open up Channel Mixer.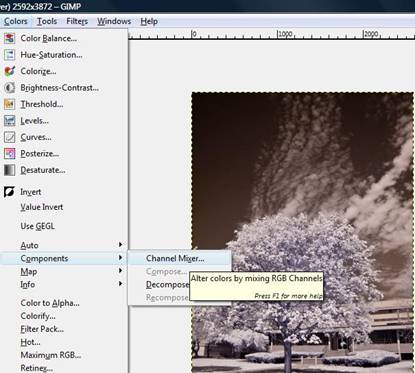 Next, go to the Blue output channel, and change blue to 0 and red to 100. Do the same for the red channel, changing red to 0 and blue to 100. Sometimes I've seen a bug with this where setting a channel to 0 causes problems, if the picture doesn't come out right try changing the channels down to .1 instead of 0. You should also save the channel mixer settings for future use.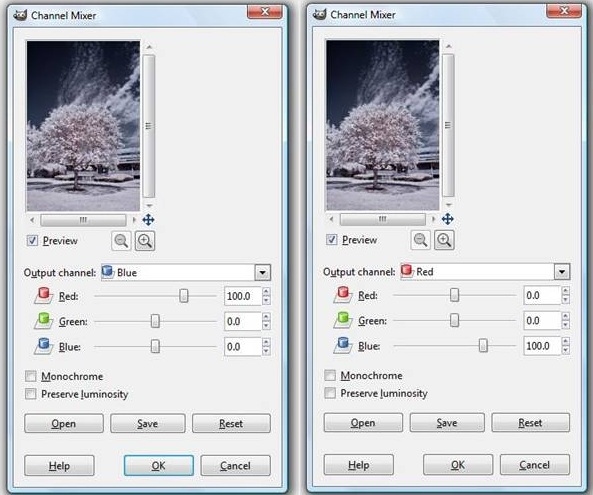 Your image should come out something like this: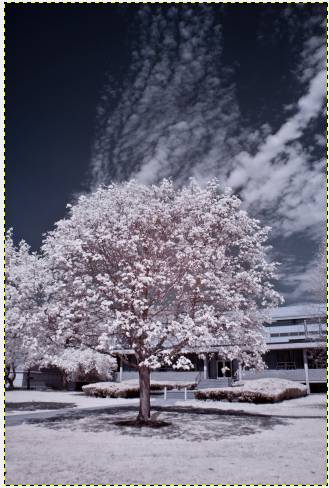 From here, you can adjust levels and other settings to taste. With a properly set white balance not much is needed, but for images that do not come out well an important setting is Hue and Saturation. Desaturating the Magenta and Yellow channels, as well as adjusting blue and cyan can dramatically help an image.
If you did not set a white balance, or your camera does not have the feature, your image will usually come out looking very blue.  The auto white balance tool will go a long way in fixing this, this is also found under the Colors tab.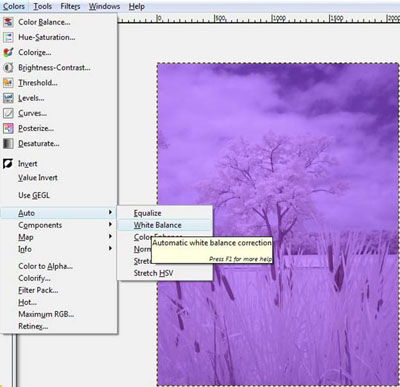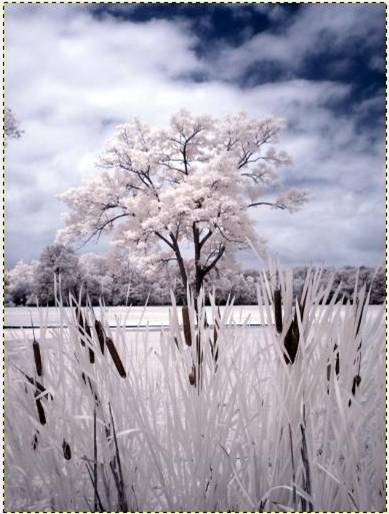 The auto white balance results actually come out a little better than Photoshop's Auto Tone. If you are still not satisfied with the pictures, take a look at the other tutorials on our page for more detailed explanations.