Laurie Klein: An Infrared Journey that spans over 40 years.
I was 18 when my love affair with infrared photography began. I was a Bio Medical Photography student at the Rochester Institute of Technology. I had no idea that  infrared would be one of my greatest passions as a commercial and fine art photographer. I learned how to use infrared for diagnostic and scientific purposes.  Who knew there were other applications for infrared film? During undergraduate school I went and studied with Ansel Adams.  I loved his photography and his infrared images.  Studying with him was a profound experience and steered the course of my photographic career.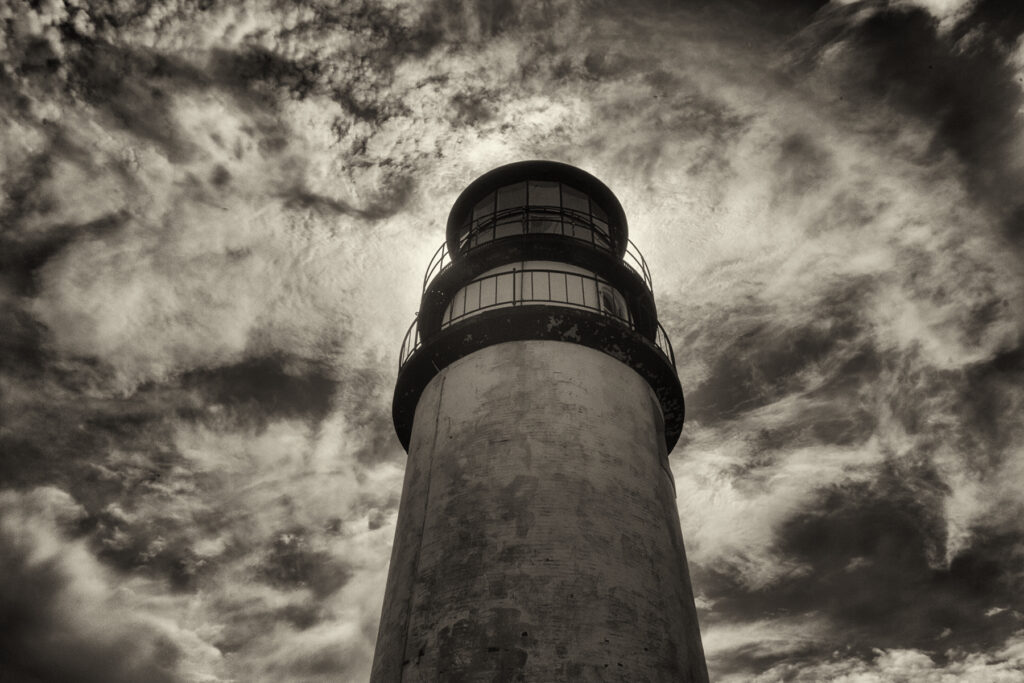 Infrared is my voice, I tell my students that I pre-visualize in the infrared spectrum which is crazy since infrared sees in the non visible spectrum. After shooting in this spectrum for over 40 years, infrared is still magical and ethereal, and there are always surprises.
After getting my MFA from Ohio University I taught college courses for a while before I created a commercial studio. I had to solely support two children, and at the same time, be authentic to my photographic voice. I asked myself, what could I do that LOVED and that no one else was doing? You got it, INFRARED weddings and portraits …..I think we were the first studio to do infrared weddings.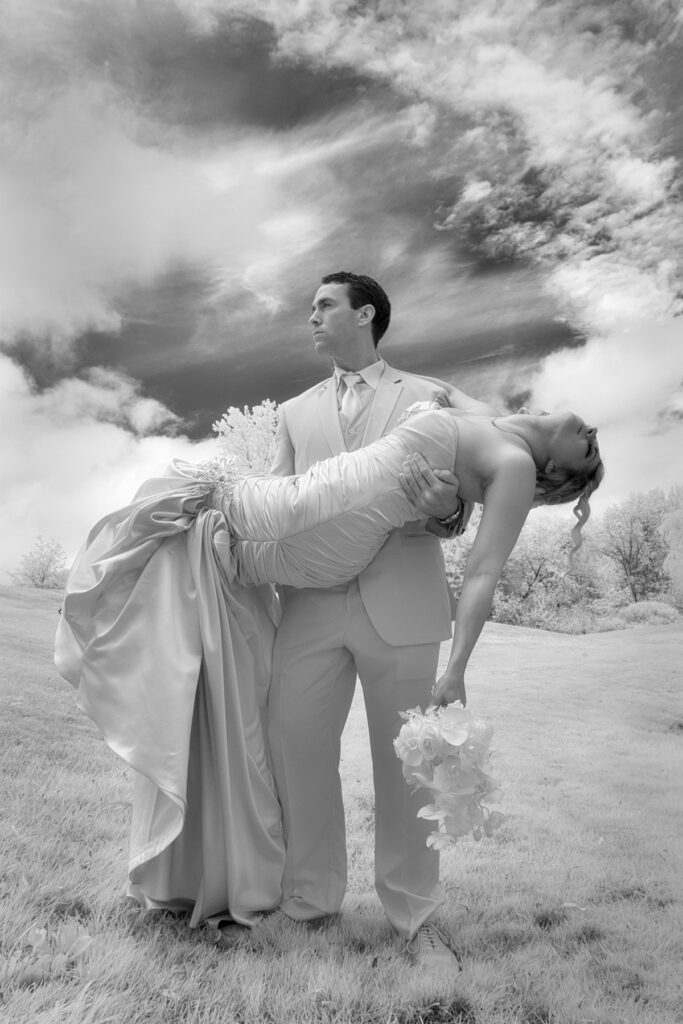 My wisdom to you, whether you are a hobbyist, a professional, or a fine artist, is to be authentic to who you are. Find your visual voice. I was and always have been an infrared shooter and a landscape photographer.  I would place my brides, groom and portrait clients in the nature where they would become a part of the landscape. Our studio became very high end and sought after because of this. My images appeared in major magazines and books. Till this day, I still thank the infrared gods and goddesses.
I now love digital infrared. This wasn't so at the beginning. I actually stopped shooting for awhile once digital took over and Kodak stopped making High Speed Infrared Film. Yes, it was a learning curve, and yes I wrote an article for a major magazine saying: film isn't dead. Why do we have to fix it?
I primarily do fine art and teach nationally and internationally these days. I am one of the leading infrared educators as well as guiding students to find their visual voice. Many of my students learned with Infrared film and have made the leap to digital IR capture.
In this day and age, everyone has a cell phone and everyone takes photographs. We want to stand out with our images and now that infrared is so much more accessible then it was with film, photographers and photo enthusiasts are jumping on the infrared band wagon. The colors are shocking. Their images are standing out from the crowd. They are different, but that is not enough to be a skillful, soulful infrared photographer. I can't express this enough. Learn the rules, so you can break them. Infrared capture is different, learn how to capture dynamic composition and content. Technically create a good file and learn post production. This will allow you to tap into your creative spirit into your IR photographs.
I am in love with the Kolari's full spectrum system. It allows me to travel and teach with one camera and a set of filters that will yield different results capturing different parts of the visible and non visible spectrum.
Take the infrared journey. Come to one of my incredible workshops or work with me one on one. I will lead you down an amazingly creative path.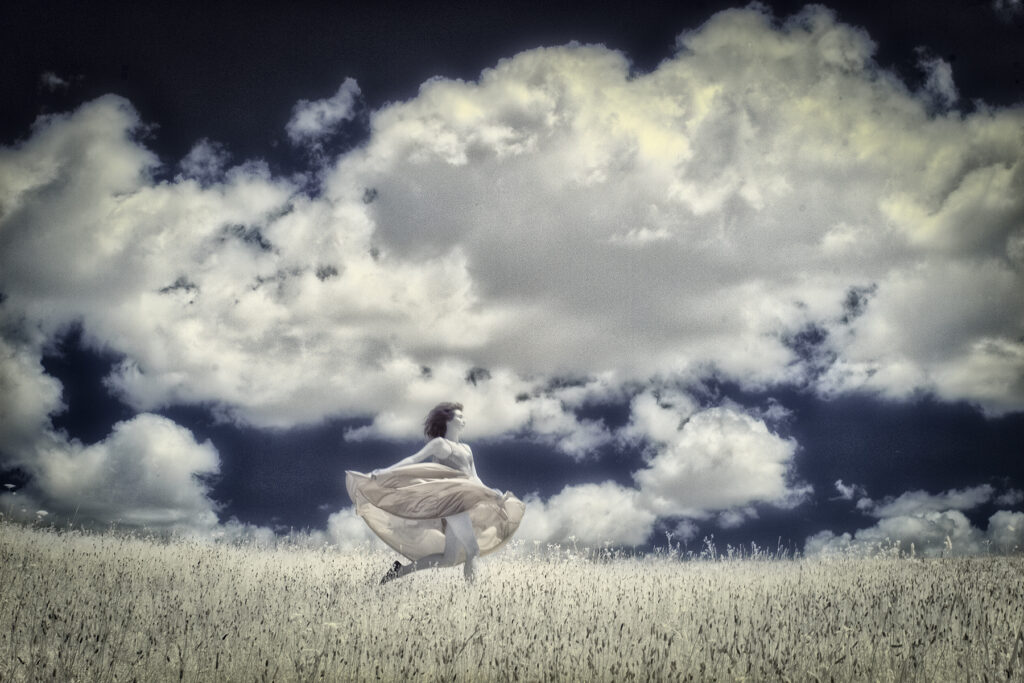 Laurie Klein is an award-winning fine art, commercial wedding and portrait photographer as well as an educator. She is recognized worldwide for her photography shooting almost exclusively in the arresting infrared spectrum. Her work embodies a soft passionate style that most often depicts the feminine experience, relationships and landscapes. She is the author of  Infrared Photography: Artistic Techniques for Brilliant Images that she co-authored with her son Kyle published by Amherst Media : Photographing The Female Form with Digital Infrared  published by Amherst Media and Hand Coloring Black and White Photography, published by Rockport Publishers. Her  infrared photographs have been published in The New York Times, New York Magazine, Interior Design Magazine, House Beautiful, Ladies Home Journal, Brides Magazine, Modern Bride, Ridgefield Magazine , Shutterbug and others.
Laurie Klein has a MFA in photography from Ohio U and BFA from RIT.  She studied with Ansel Adams.  Digital Silver Imaging, Kodak, Fuji, Prismacolor, White House Color , Lensbaby and Curtis Paper have been her sponsors.
Her Images have been exhibited nationally and internationally.
A gifted photo educator for over 40 years, Laurie Klein teaches her own Boutique workshops and also teaches at classes Santa Fe Photographic Workshops, Maine Media  Peter's Valley Photographic Workshops, Western CT State University, University of Bridgeport, Naugatuck Community College, Ohio University, Phillips Academy, Naples Philharmonic Center for the Arts. She also holds yearly mentoring programs for high school students who are interested in photography.