So you've been taking photographs for a few years now, and you're starting to wonder if moving from Hobbyist to Pro might be the right next step. Well, congratulations! You've found what you love doing, and you're starting to take it seriously enough to consider earning a living. That's no small feat!
While it might not seem like it, there is a huge difference between a professional photographer and a hobbyist. Primarily, a professional photographer has to service their clients in an efficient, reliable, and completely professional way. This begins with the skills and technical ability to deliver the services your client needs but also filters down to every aspect of your business operations and organisation. Each touchpoint with you and your services should be completely professional.
Making the move from Hobbyist to Professional photographer is a brave decision. I know because I did it. I let go of the security of full-time employment to chase my dreams. There were no clear guidelines to help me as I took the leap to turn my side hustle into a full-time freelance career. That's why I've put together this list to guide you as you get started in building your photography business.
1. The Basics
Let's start with the basics of getting your business up and running. You want to ensure these are taken care of before launching your photography services to clients.
Run a search for your business name
Run a search for the business name you intend to operate under to make sure it's not already taken. There are websites that can run checks for you locally and internationally. Conducting this search at the beginning is best to ensure that you are operating under a unique and identifiable business name.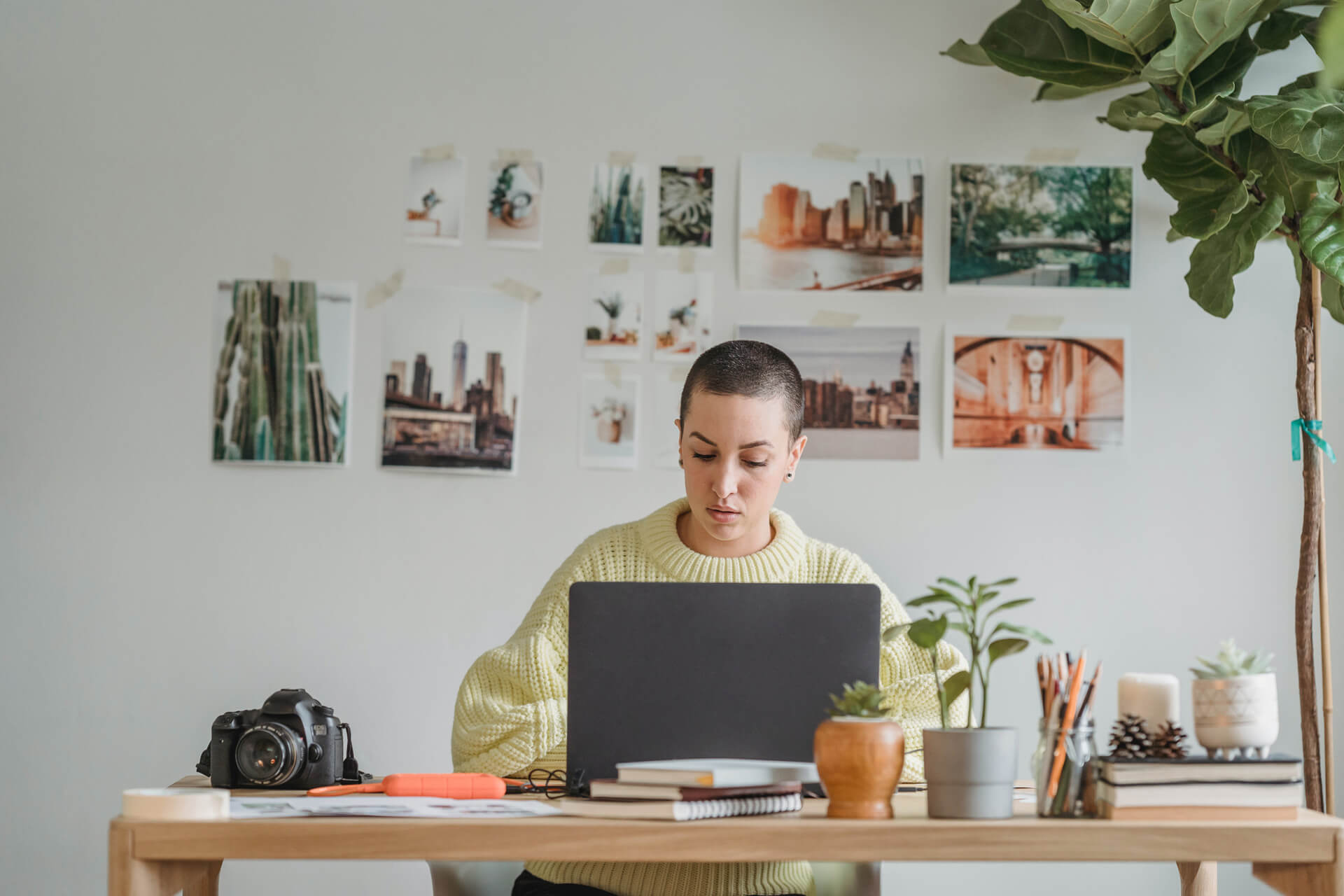 Purchase your domain name
As soon as you have decided on your business name and know it is available, make sure to secure the associated domain name. At the same time as securing your domain name, you are often offered a custom domain-matched email address, and I recommend adding this as well. Clients are more likely to take you seriously with an email address like hello@yourdomain.com, for example, than yourdomain@gmail.com. Your correspondence will certainly look more professional as you begin communicating with clients.
Reserve Social Media handles
As with securing your domain name, make sure to reserve any social media handles on platforms where you intend to share your work.
Register your business or company name
Register your business or company name with the correct business name registration authority in your local area.
Register your ABN (Aus) or EIN (USA)
Register for an ABN (Aus) or EIN (USA) so that you may invoice legally. Be sure to check taxation laws in your country and register for any that might apply to you and your services.
Insurances
Professional insurance to cover your gear getting lost, broken, or stolen is essential. A wide range of insurers offer Photographers Insurance specifically for this industry.
Additionally, it's a good idea to have Public Liability and Professional Indemnity Insurance so that you are covered should anyone get injured during a shoot.
Business Banking
Separating your business finances from your personal finances is hugely important, particularly when tax time rolls around. Depending on the legal structure of your business, mixing your business and personal finances could invalidate the legality of your business and leave you personally liable should you ever end up in court for any reason. Opening a dedicated business banking account makes things clear from the beginning.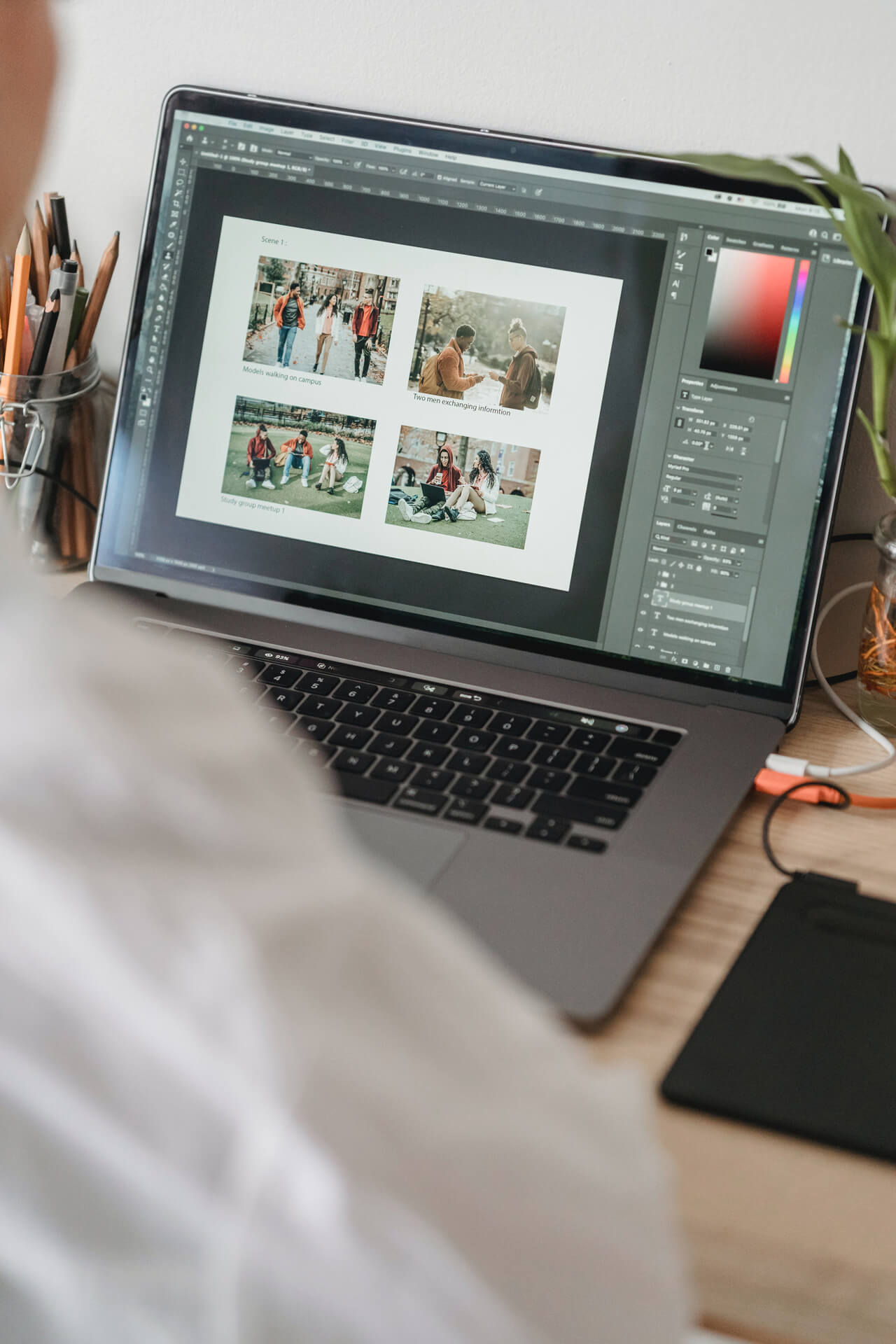 Subscriptions (editing software, blogging platforms, culling tools, accounting systems, digital delivery)
Make sure that you have all of the relevant subscriptions for editing software, blogging platforms, culling tools, accounting, and the digital delivery of your files. It is important to deliver high-resolution images to your clients seamlessly and professionally; these subscriptions will form an essential part of your service.  Some of the services I use are listed below:
Adobe Creative Suite & Creative Cloud for editing
Narrative Select for image culling
Narrative Publish for blogging
Xero for accounting
Dropbox for file delivery
Legal preparation & contracts
Where possible, seek legal advice for any terms and conditions you wish to include on your estimates or invoices to make sure that they are industry standard. Additionally, if you intend to create any contractual agreements between yourself and your clients relating to the release and usage of your images, these should also be looked over.
Ensure that you are up to date with your local copyright laws, image licensing laws, and any other laws that may impact the legal ownership or rights for the usage of your images.
Workflow
Create a workflow that suits you and your business. For me, that workflow looks  something like this:
Import and backup RAW files to a Hard Disk Drive (HDD) or Solid State Drive (SSD)
Import RAW files to culling tools
Export catalog to HDD/SSD
Import catalog to Lightroom
Export files to PSD for retouching if needed
Export to Jpeg
Backup Jpegs to HDD/SSD
Upload to digital delivery platform
Having a consistent workflow from the outset will establish a professional pattern of process  and ensure that you create a clean routine on each job.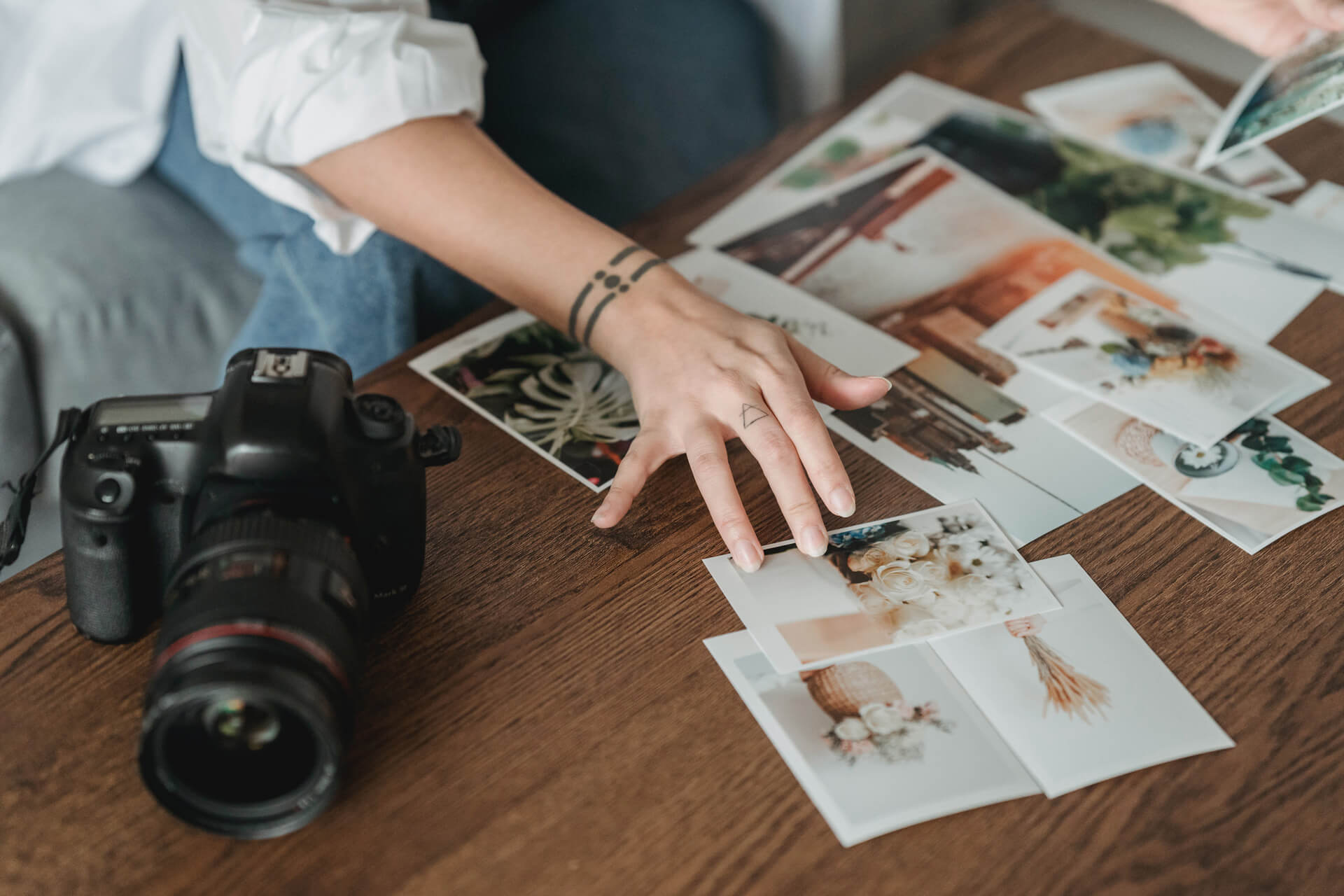 Digital backup & storage
Make sure you have a robust digital backup and storage system for your files. Part of being a  professional photographer is the guardianship of original RAW files and final Jpegs for your clients. You may have a limitation of storage written into your contracts. However, it is best practise to keep all original and final files from a shoot for a minimum of 12 months in case your client would like to access these again for review.
Please also know that you should only be expected to deliver RAW files to a client if that is the explicit agreement from the beginning of the project.
File and/or print delivery
Establish how you intend to deliver your digital and/or physical files to your clients seamlessly. Subscribe to any delivery services like Dropbox, WeTransfer, Sharefile, or  Transfer Now, and know that you will need more storage than just the free allowance because you will be transferring high-resolution files.
Several branded delivery services like Pixieset, Smugmug, and Shootproof also provide this service and allow clients to make selections and send them to print straight from the gallery.
Workspace
Most photographers work from home, particularly when first starting out, so it is a good idea to create a workspace designed for and dedicated to your photography business. This helps separate work time from your home space and allows you to focus on your edits.  When creating a workspace, consider ergonomics, storage, and lighting – all essential considerations when most of your time will be spent sitting and looking at a screen for several hours a day.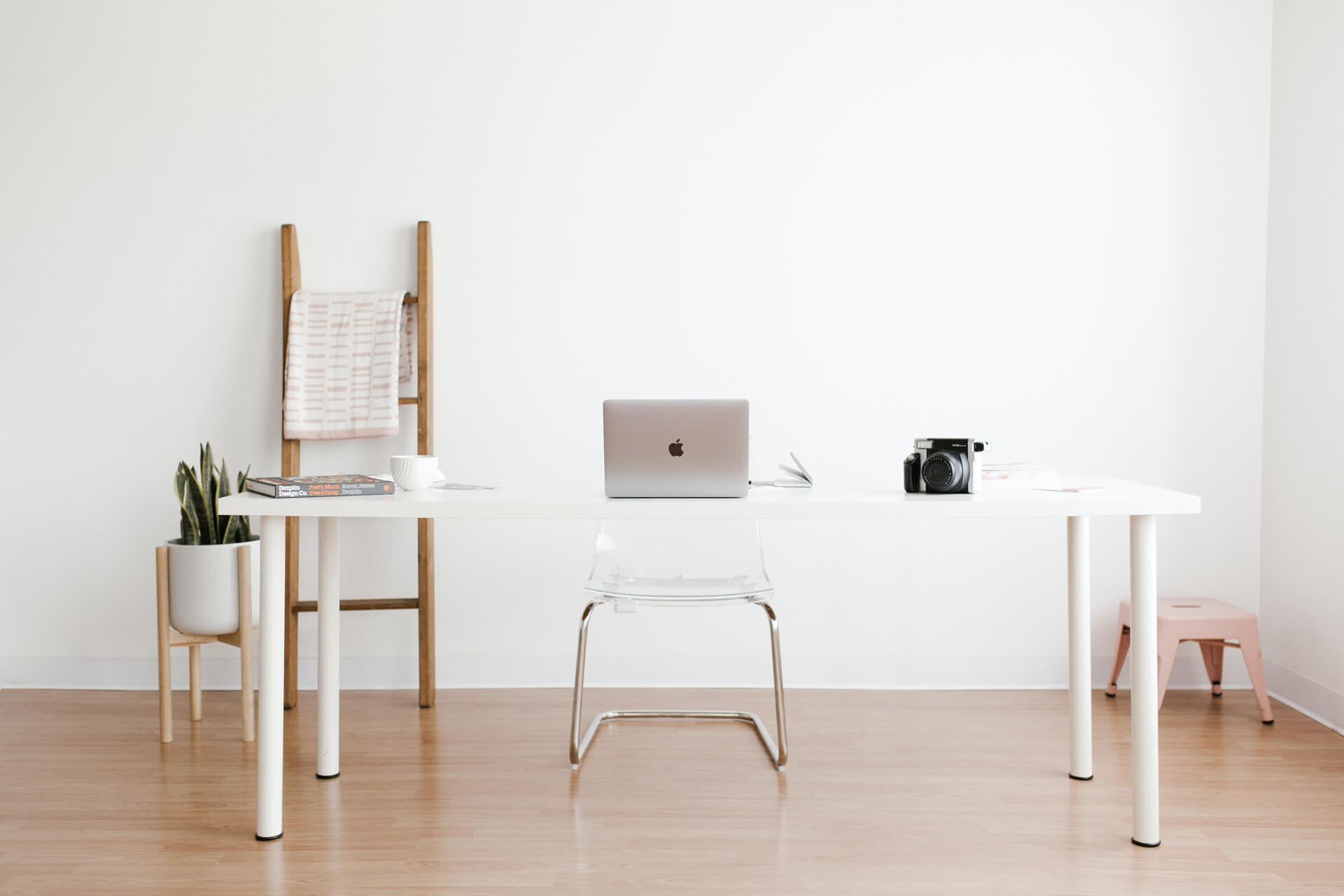 4. Set a base rate for yourself
This is an easily overlooked part of setting up your business, but I have found that creating a  rate card for yourself gives you a confident place to start when you are beginning to quote jobs for clients.
Begin by working out the average hours spent on a job and establishing the rate you need to pay yourself to cover all the associated costs, such as your insurance, subscriptions, gear, travel, and taxes, and then add on a profit margin. This will give you a base rate to begin quoting from. Whether you offer packages, hourly or daily rates, having a clear understanding of your rates from the beginning will really help when an inquiry comes in.
Keep in mind that plucking numbers out of thin air when asked to quote a job for a client will not serve you in the long term. Remember that you are always setting a precedent for your services every time you provide a quote, so it's best to be informed and firm with your rates from the outset.
5. Branding & Business Identity
Here's where the fun begins! Often when starting a business, this is the first place many start because it is always exciting to have something tangible to represent you and your services. However, it's important to establish some of the more practical and basic things prior to diving into branding and business identity development.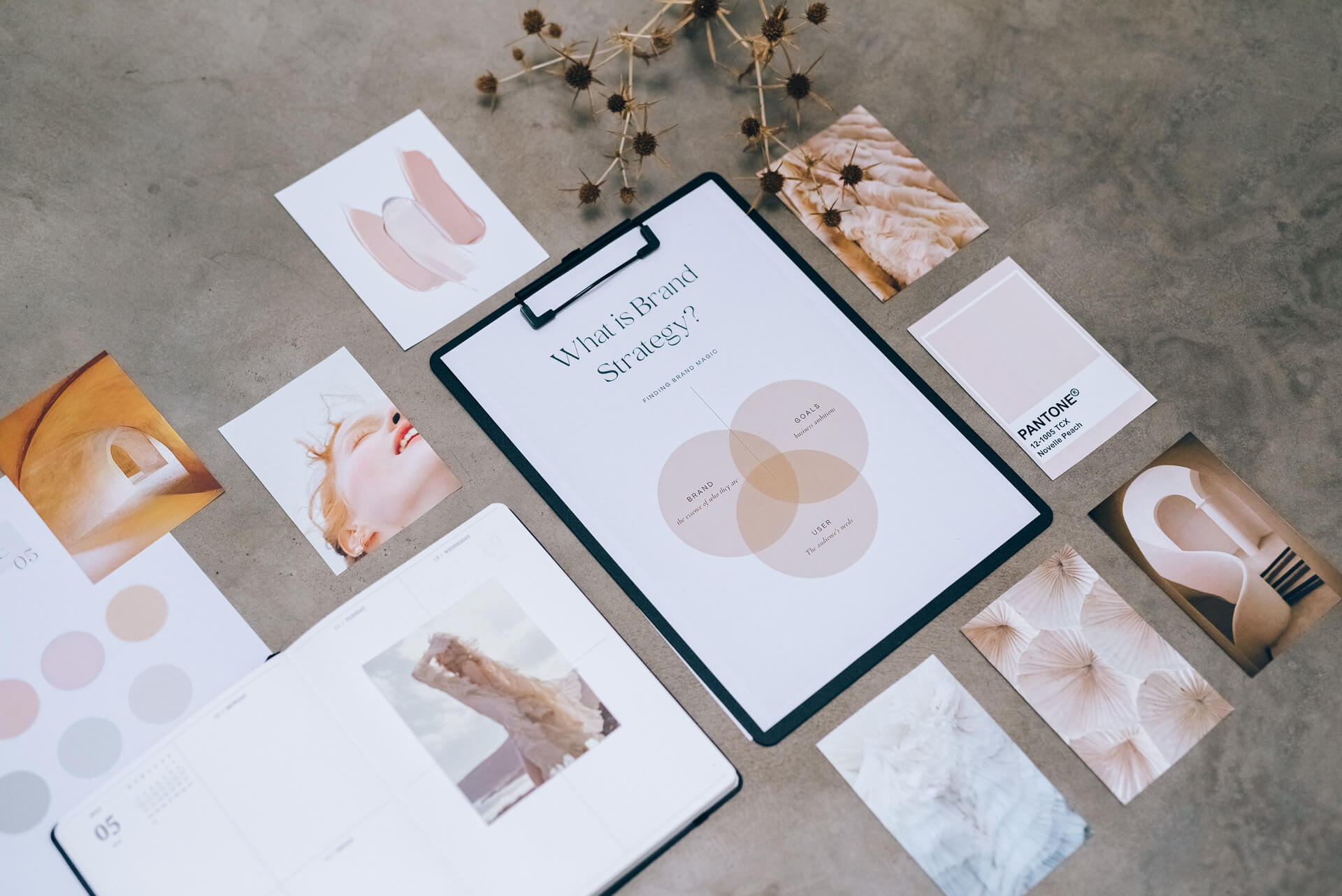 Truth be told, your brand will likely evolve many times throughout your career, so taking time with this critical representation at the beginning shouldn't be underrated. If you can afford it, consider working with a designer to get any visual identity spot on and to ensure you are provided with all of the assets you might need before launching (hint: You'll probably need more than you think!).
Contrary to popular belief, social media is not the only way to gain visibility and clients as a  professional photographer. In fact, with social media platforms changing daily, it is essential to future-proof your business by having a platform to represent your portfolio of work that is solely managed by you as the photographer and isn't beholden to fickle things like algorithms. Building a professional website means you will have a dedicated space for clients to review your work, reach out, and make contact with you.
While there are many things to think about when starting any kind of business, making the move from Hobbyist to Professional Photographer brings a lot of very specific industry considerations. The list I've written above is by no means completely exhaustive, and like any business, you will find other things to consider along the way. However, being prepared from the beginning will set you up for an effective and successful operational workflow and give you peace of mind as your business grows.
Author Bio:
Jade Ferguson is a Brisbane, Australia-based photographer who applies a fine art approach to the subjects she shoots. As an early-career photographer, her work attempts to create an emotionally visceral experience for the viewer by capturing the unseen. She works with film and digital formats; her subjects cover portraiture, performing arts, and a developing personal art practise. She is currently an undergraduate at Griffith University, Queensland College of Art, studying for a Bachelor of Visual Art.