A beautiful tree among many that stands out in its adaptation to its surroundings. Its slope and knotted roots showcase its determination. Capturing even deeper beauty beyond what is visible with the infrared camera makes this tree my personal favorite.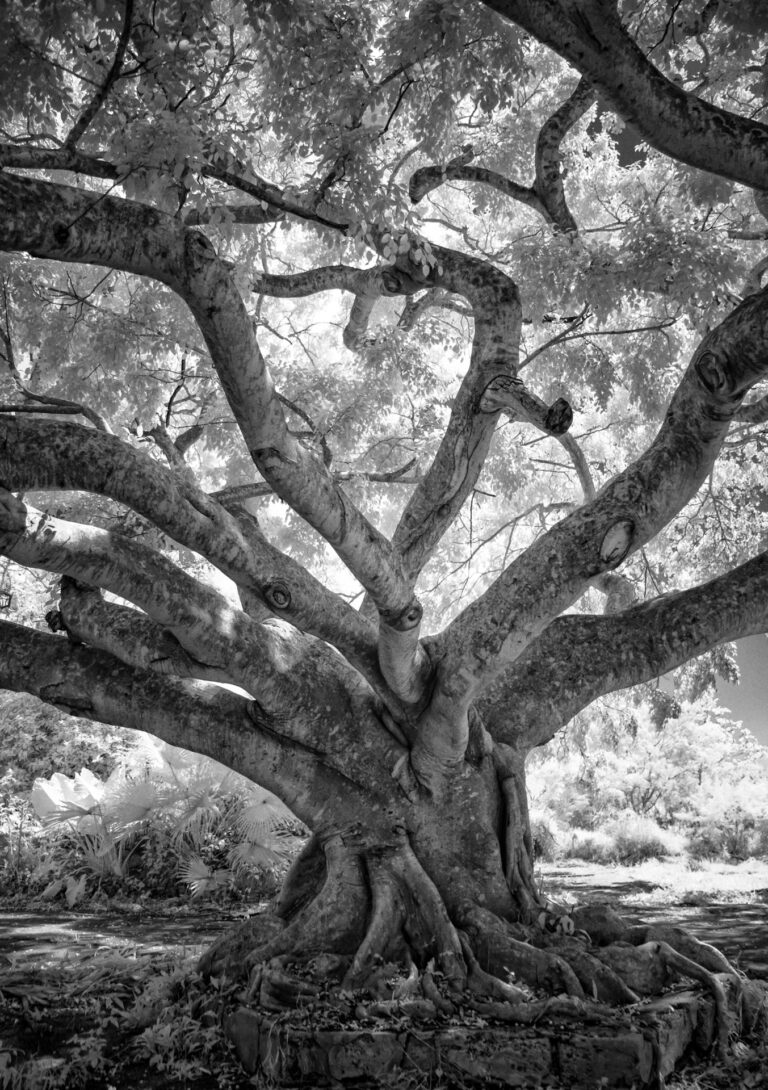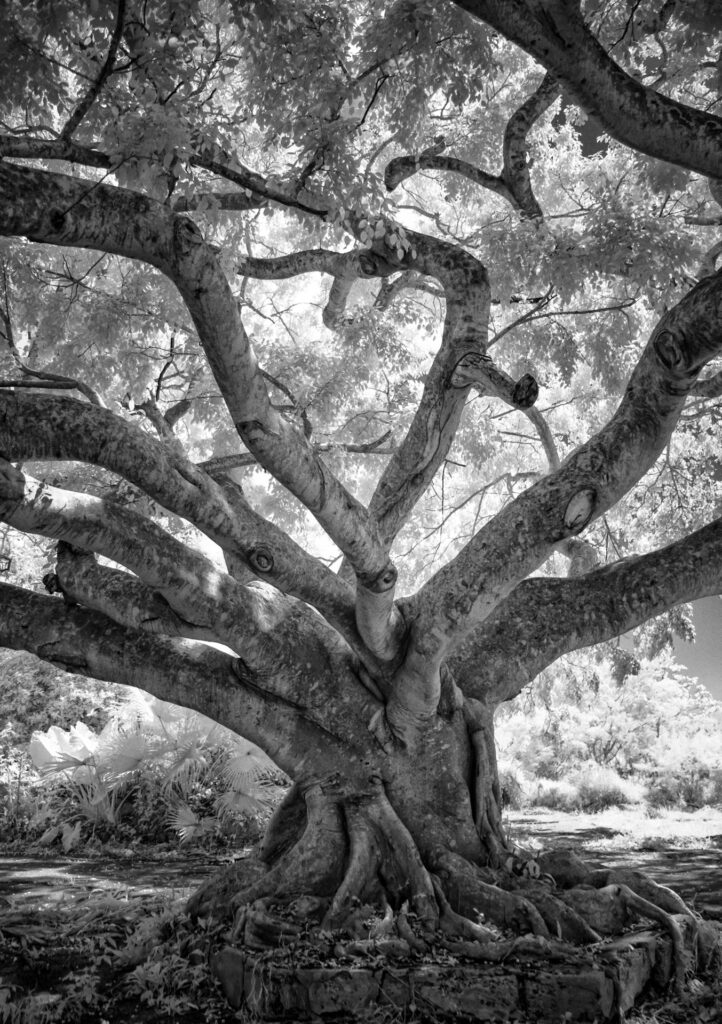 A Bajan tree on an abandoned sugar cane farm.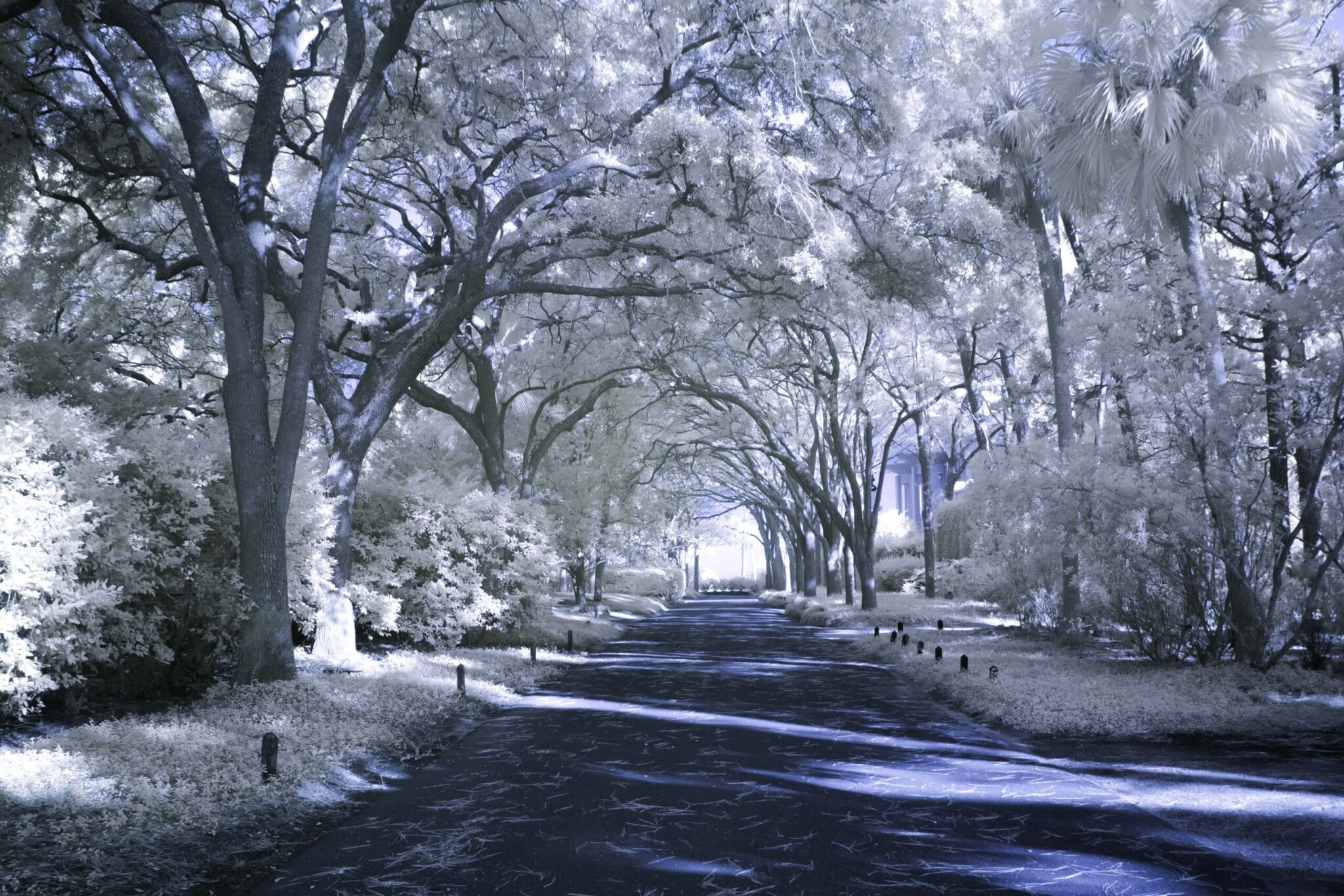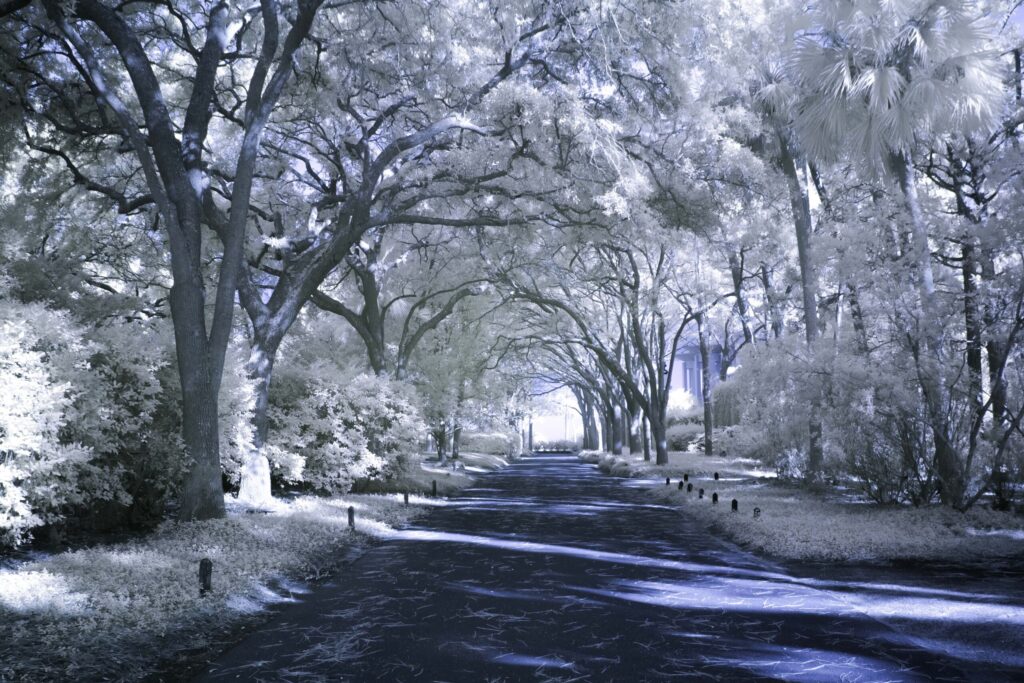 A tree-lined street heading anywhere your imagination can take you.