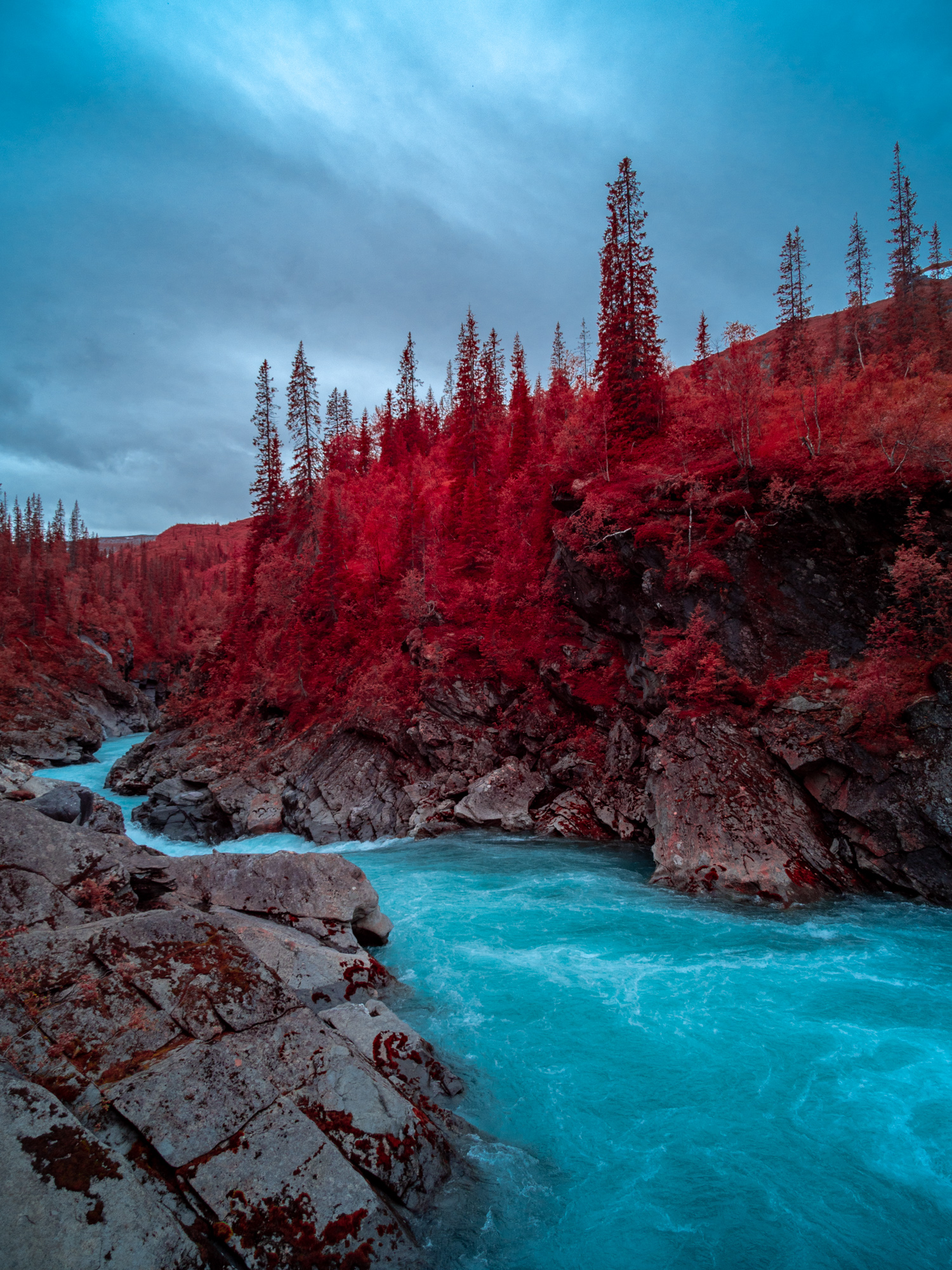 The river that runs through Marmorslottet is a bright teal blue, almost as you see here. The bright color of the water makes a great contrast to the red colors of tge IR Chrome filter.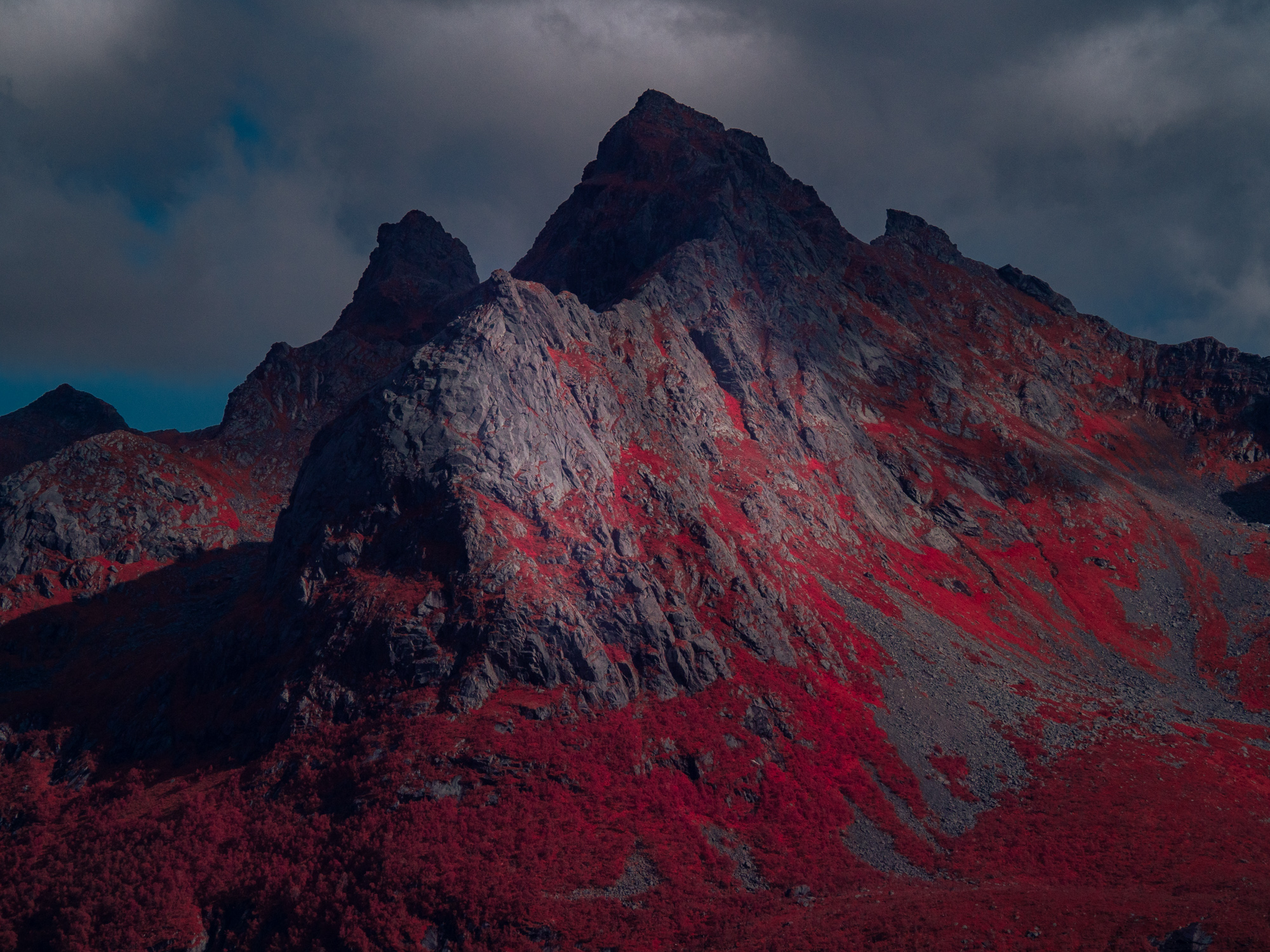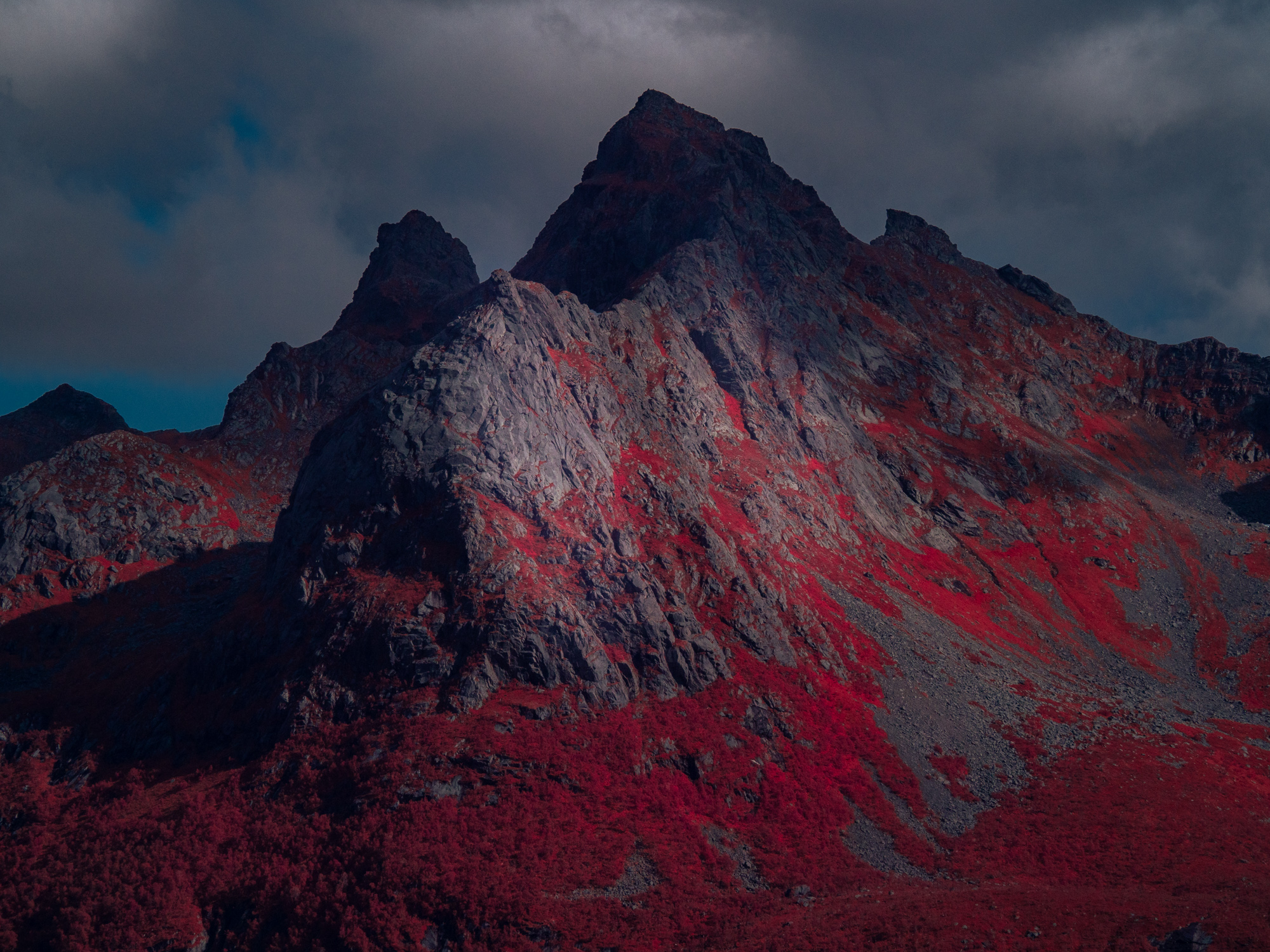 Taken in the region of Lofted Norway, one of the many peaks that caught the light in a dramatic way, just the way I love it.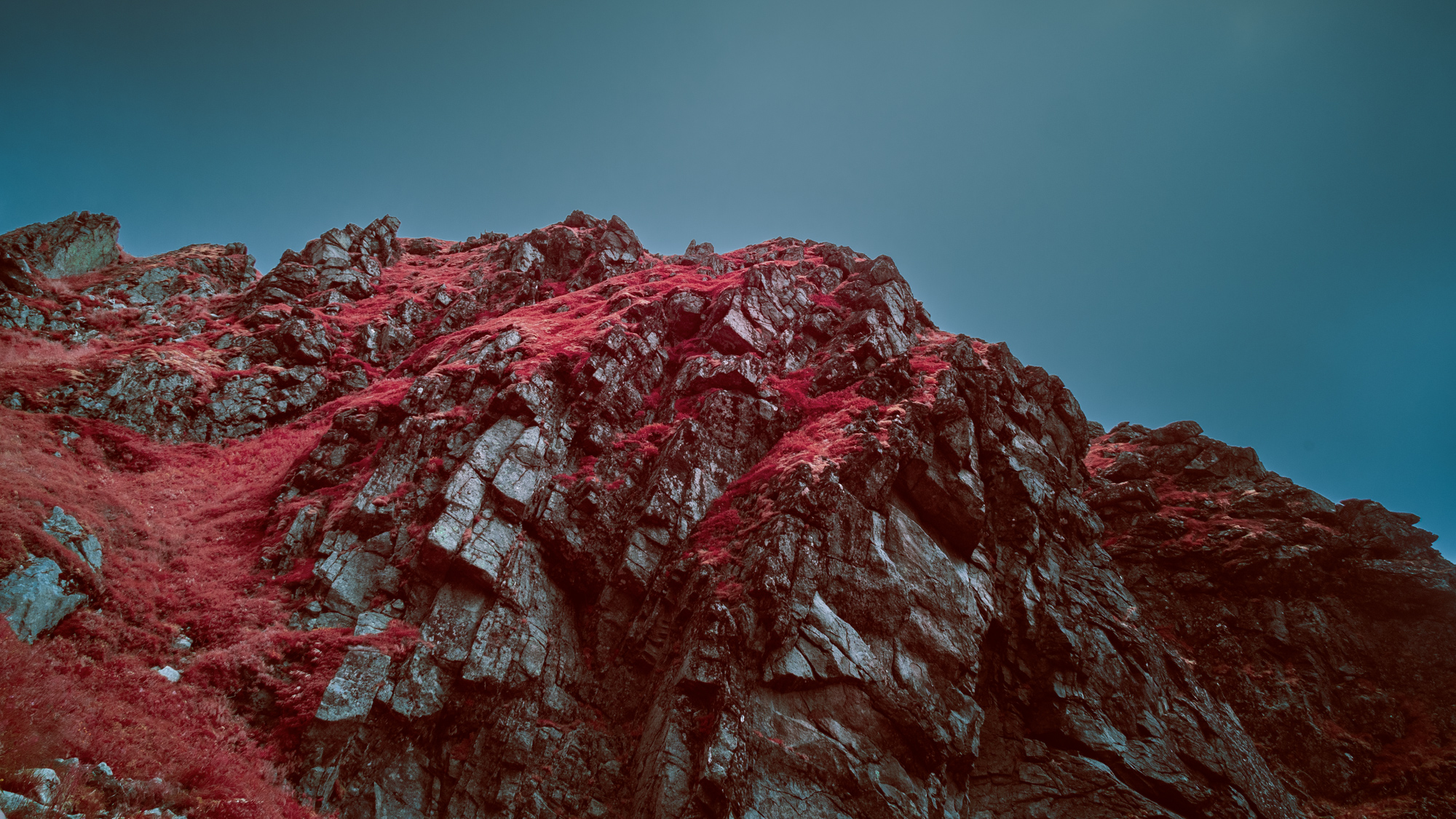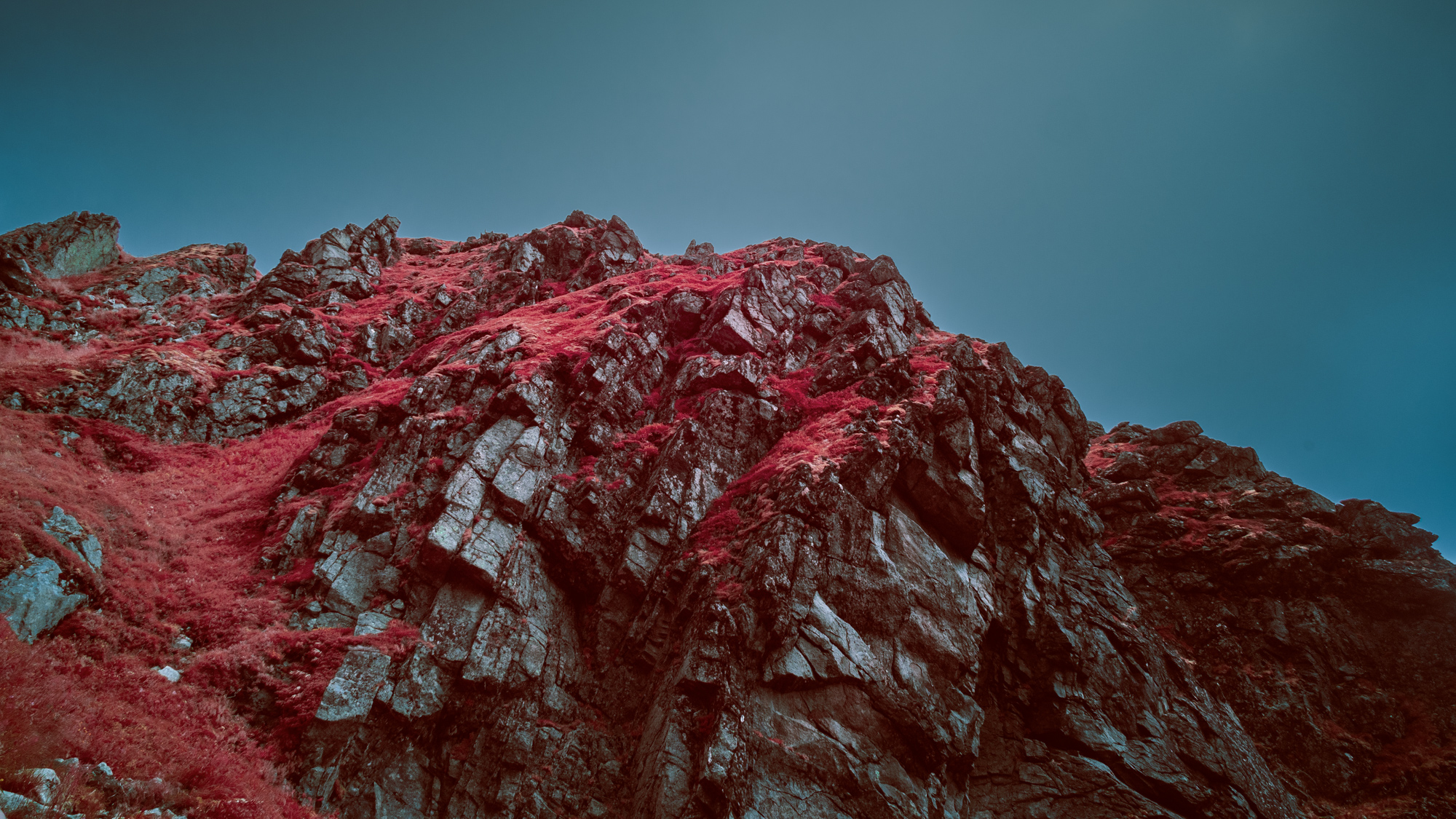 The Reinebringe Climb in Lofted Norway had some spectacular rock formations. You could almost see the lava flow building these immense landscapes before it cooled down and settled itself.