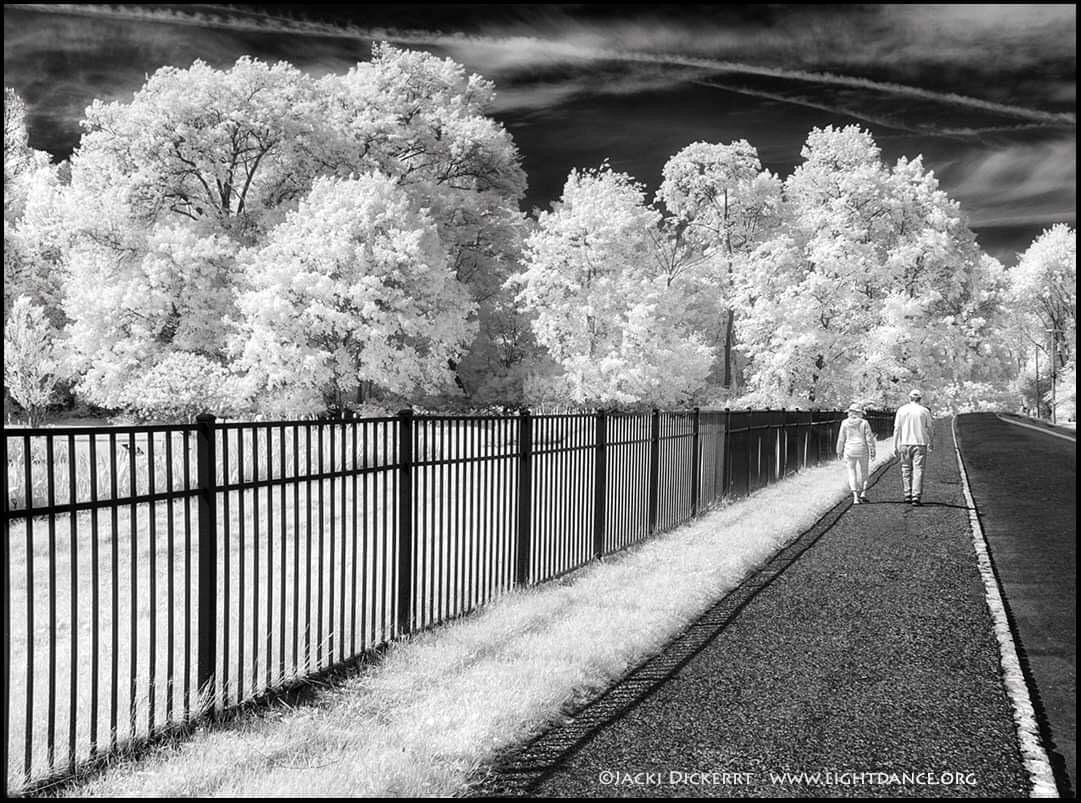 This reminded me of the story of Adam and Eve after they got kicked out of the Garden…The world probably felt colorless after that.. full spectrum, 680nm processed to monochrome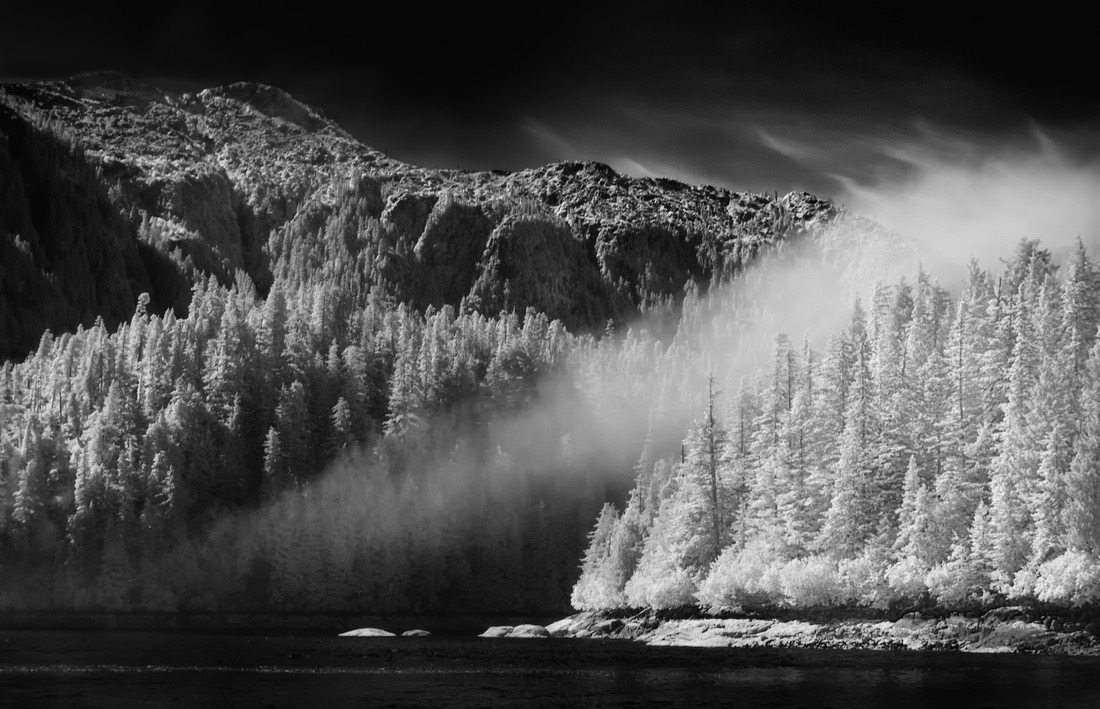 Fog moves in over the water by Baranof Island in SE Alaska. Full spectrum w/680nm filter.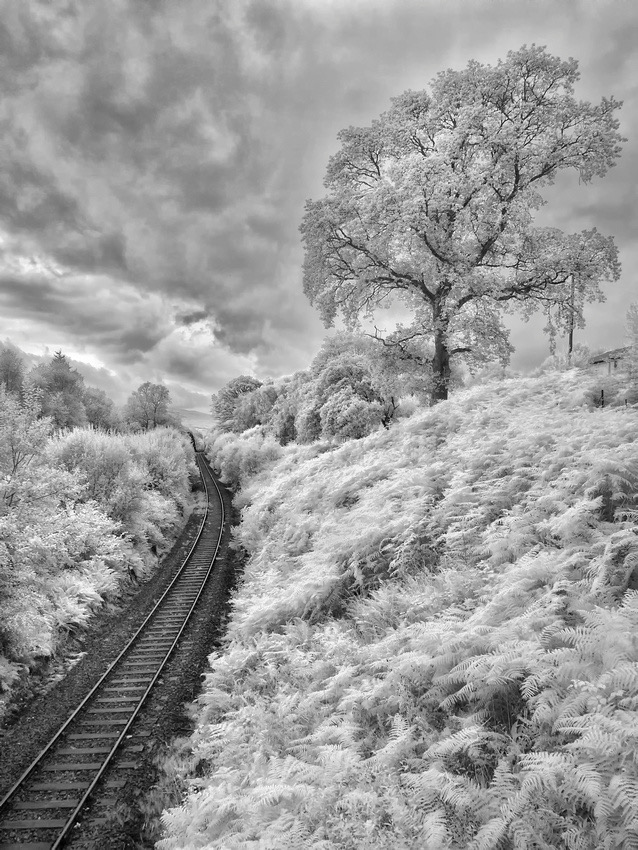 Train tracks snake through the lonely Scottish Highlands. Photographed with a full spectrum camera with 680 NM external filter.