"Saigon in red" is my personal photo project from my home town. I would like to share some perspectives on our city at this time. It has changed and is different from what you may know about us from before VietNam's war. Our city is changing and growing with the appearance of big buildings and new iconic landmarks. That leads to the combination of old and new things in our lifestyles and culture. Red is also the colour that represents our country, so I think the IR Chrome filter provided the right material for this photo project.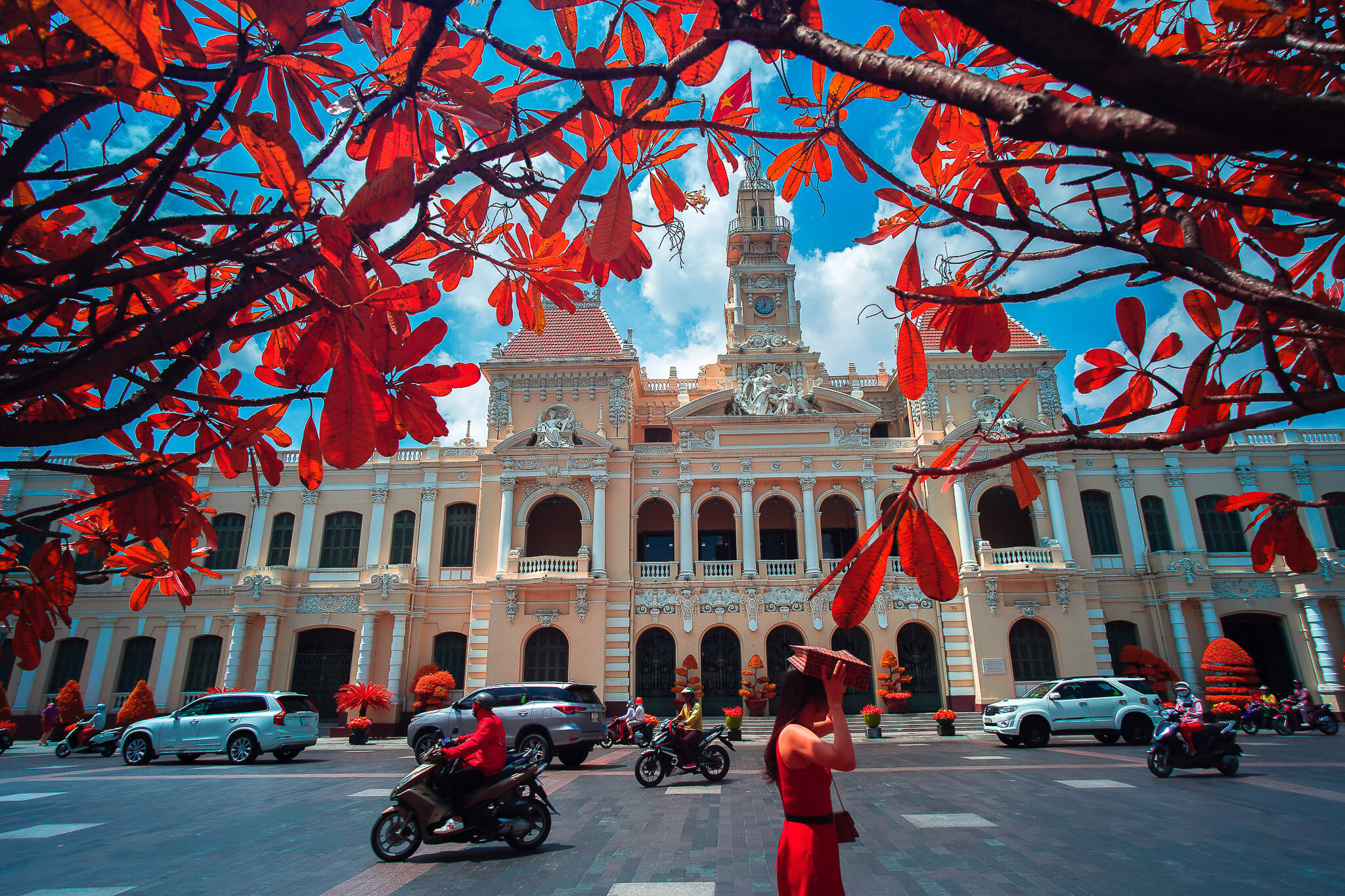 The People's Committee Building Saigon in central Ho Chi Minh City features well-preserved French colonial architecture in a spacious garden landscape. Originally constructed as a hotel in 1898 by French architect Gardes, it now serves as a city hall and one of the city's most iconic landmarks.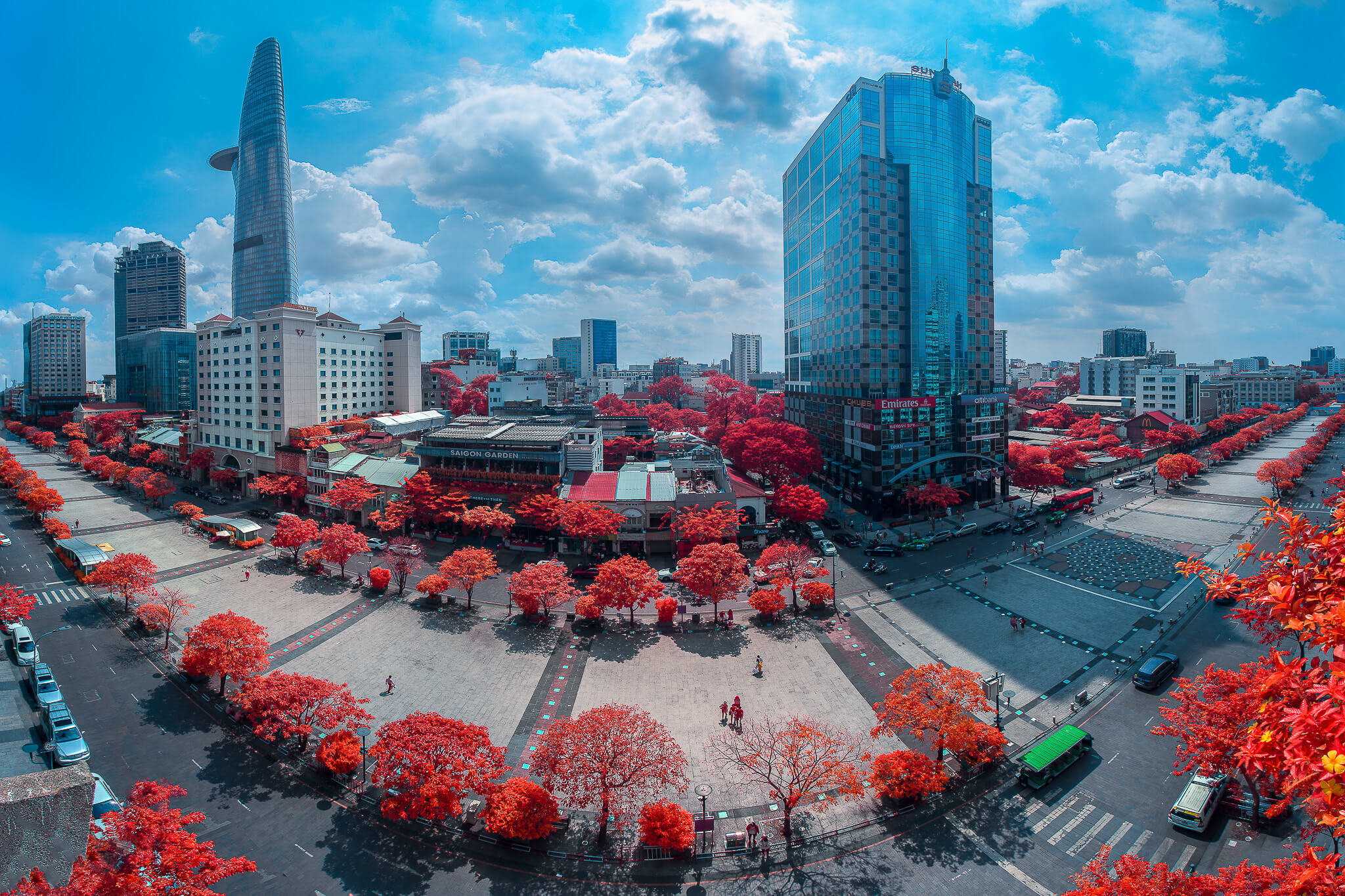 Nguyen Hue walking street is a broad walking promenade in the middle of District 1 city centre. This pedestrian area is flanked by some beautiful French colonial architectural wonders like the People's Comittee, the Rex Hotel and a luxury shopping mall.
In the downtown there are always many different and opposite activities. People sell street food and souvenirs on the street next to luxury hotels and restaurants.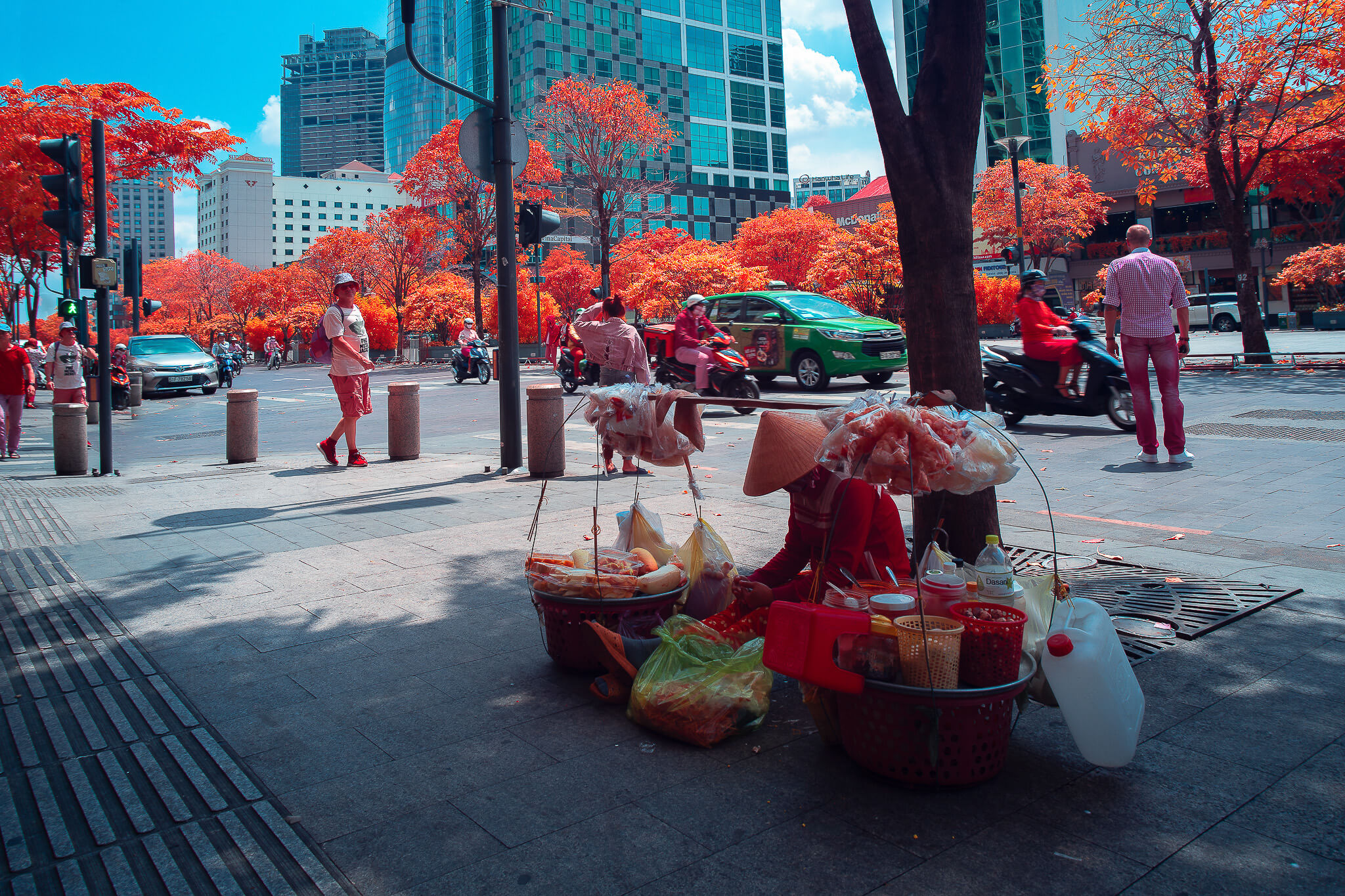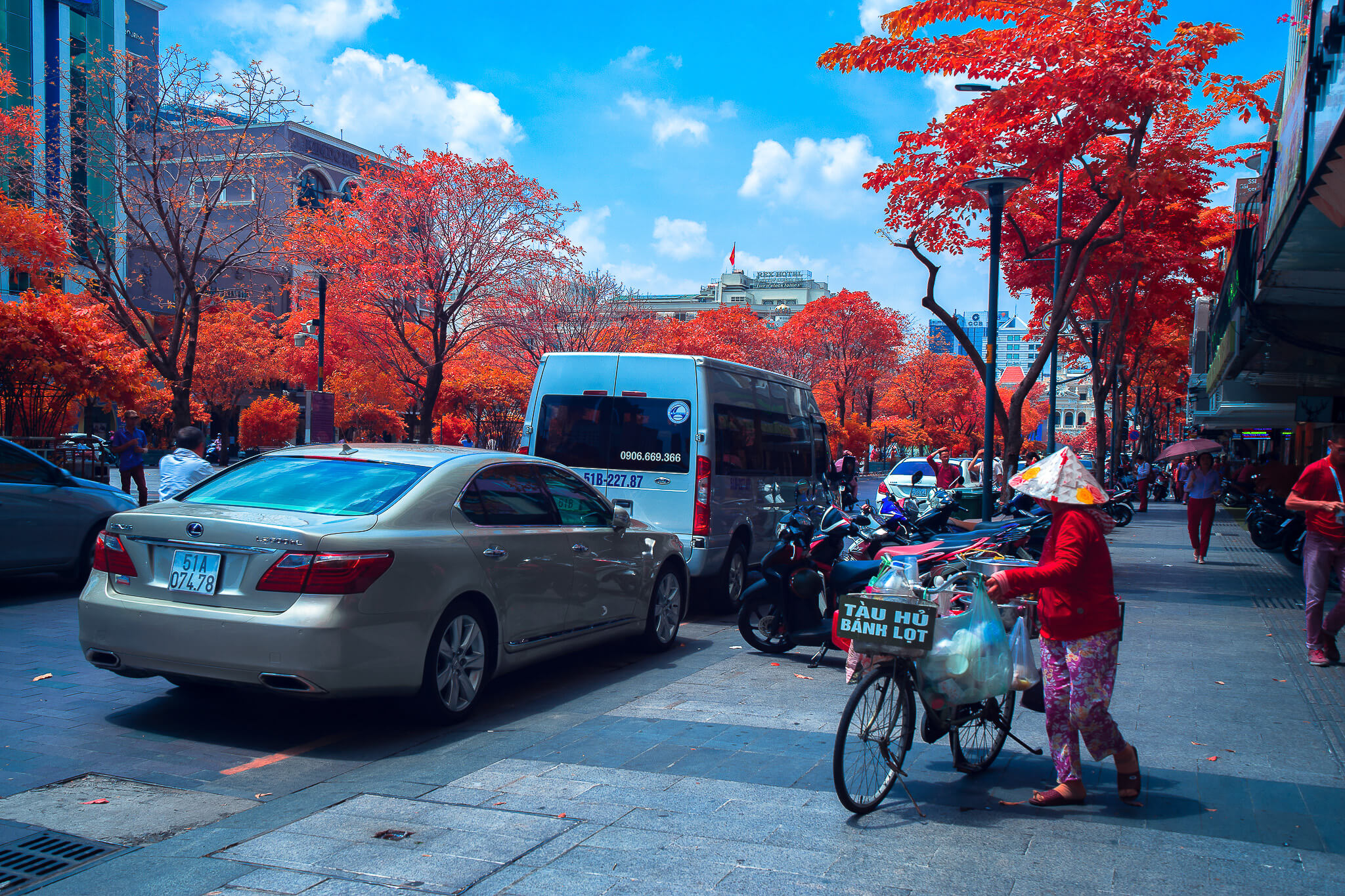 Street food in Vietnam is also a cultural feature. Locals and foreigner also love to enjoy it.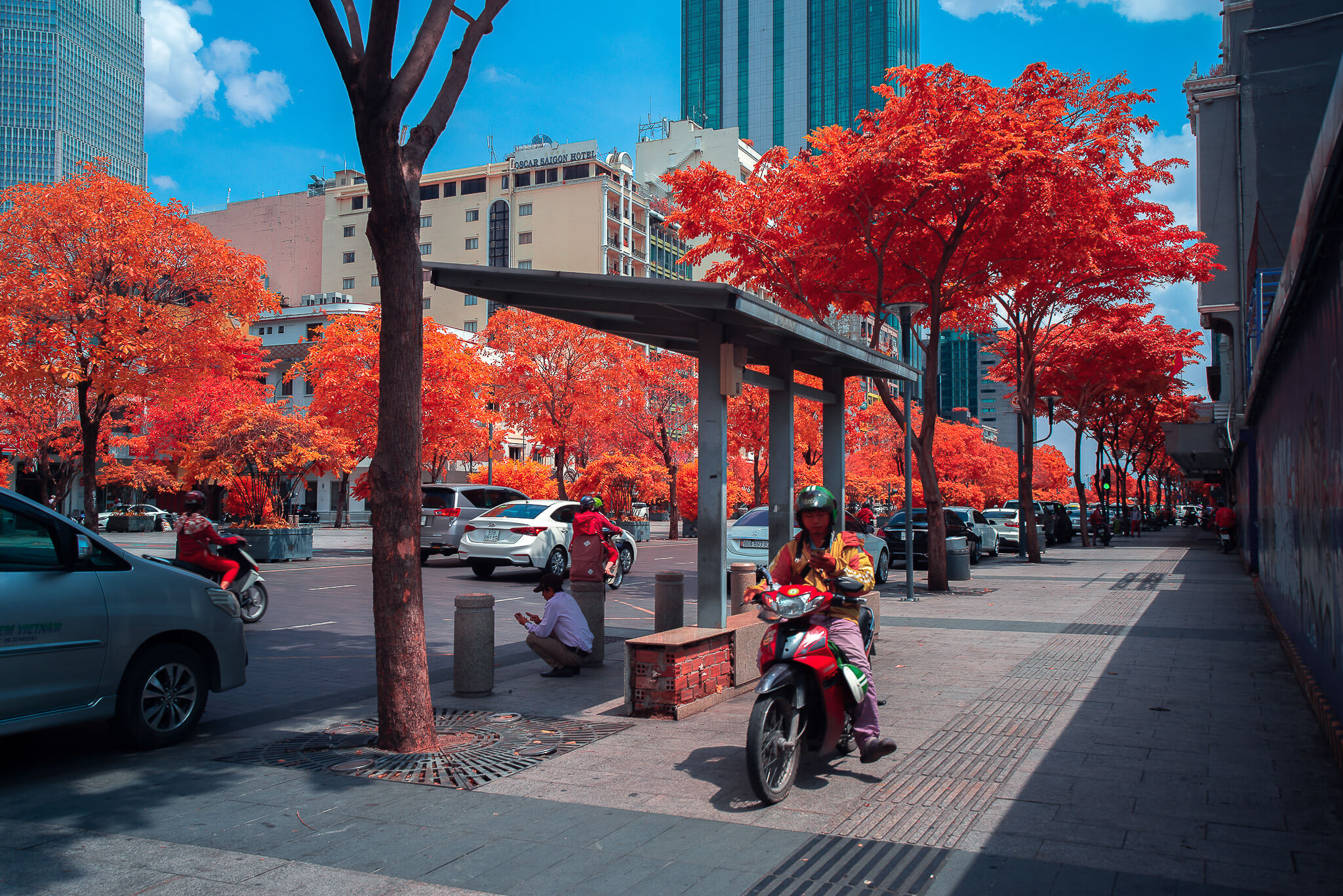 In Vietnam, motorbike transportation is the most common and creates many jobs. People also like to ride motorbikes because it is convenient, fast and low cost.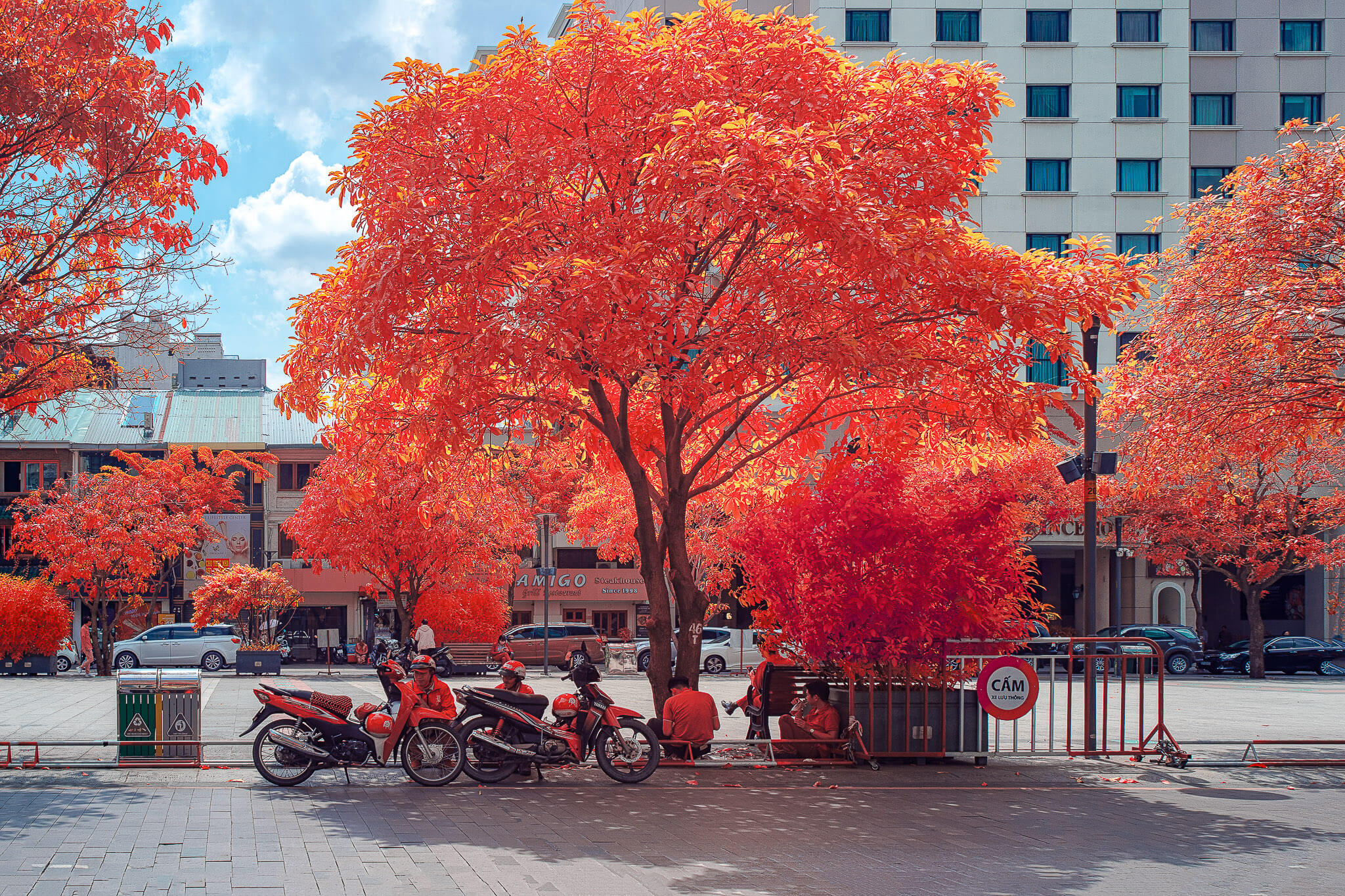 Normally, the weather in Vietnam is hot, so people like to sit in big trees like this one.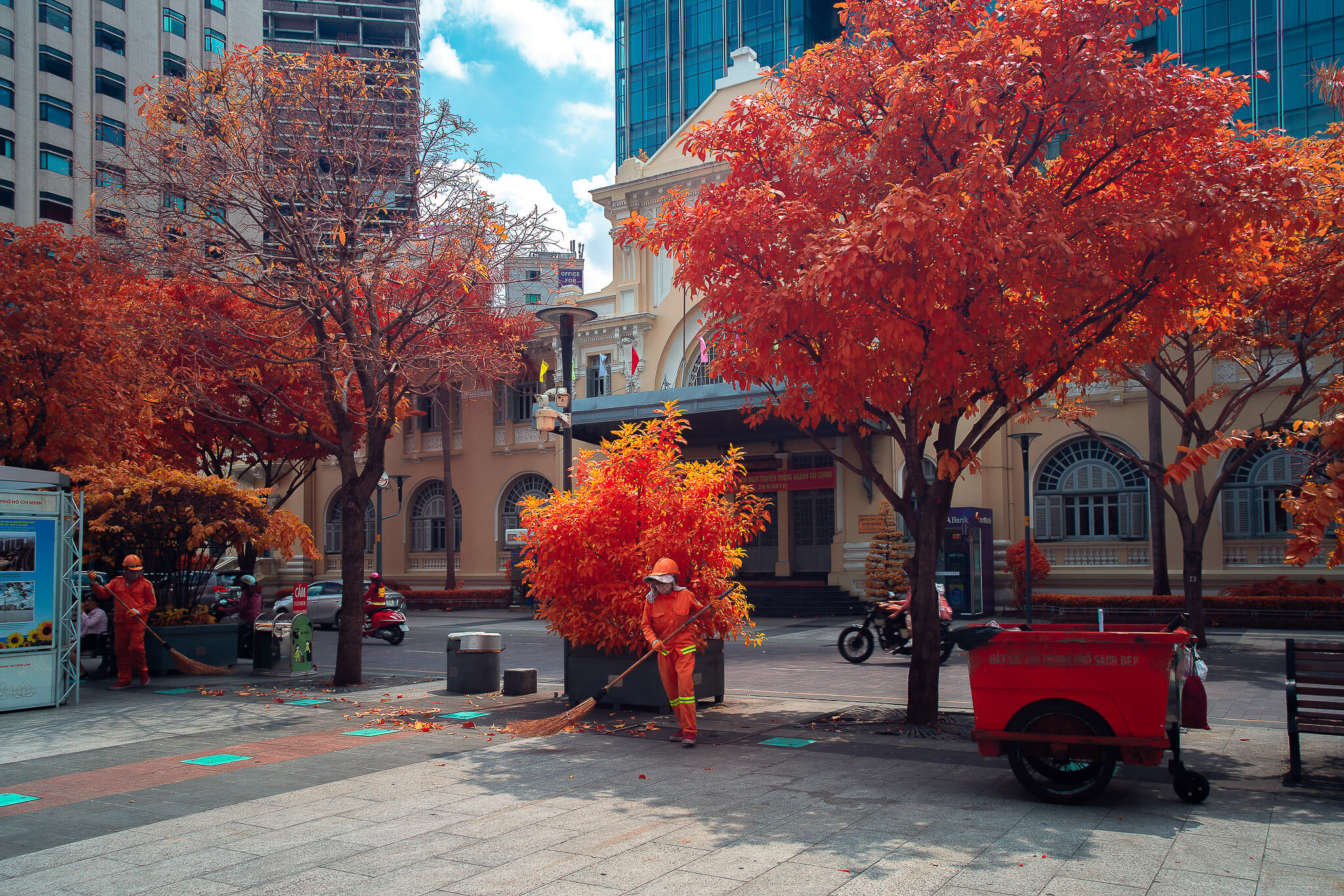 It is also important to keep the the city clean. You can easily see cleaning workers working in the street like this.
The East-West Highway is the most modern road running through downtown Ho Chi Minh City in an east-west direction. This is a strategic route which helps promote the economic development in Ho Chi Minh City in particular and the entire southern region, southern central and the Central Highlands in general.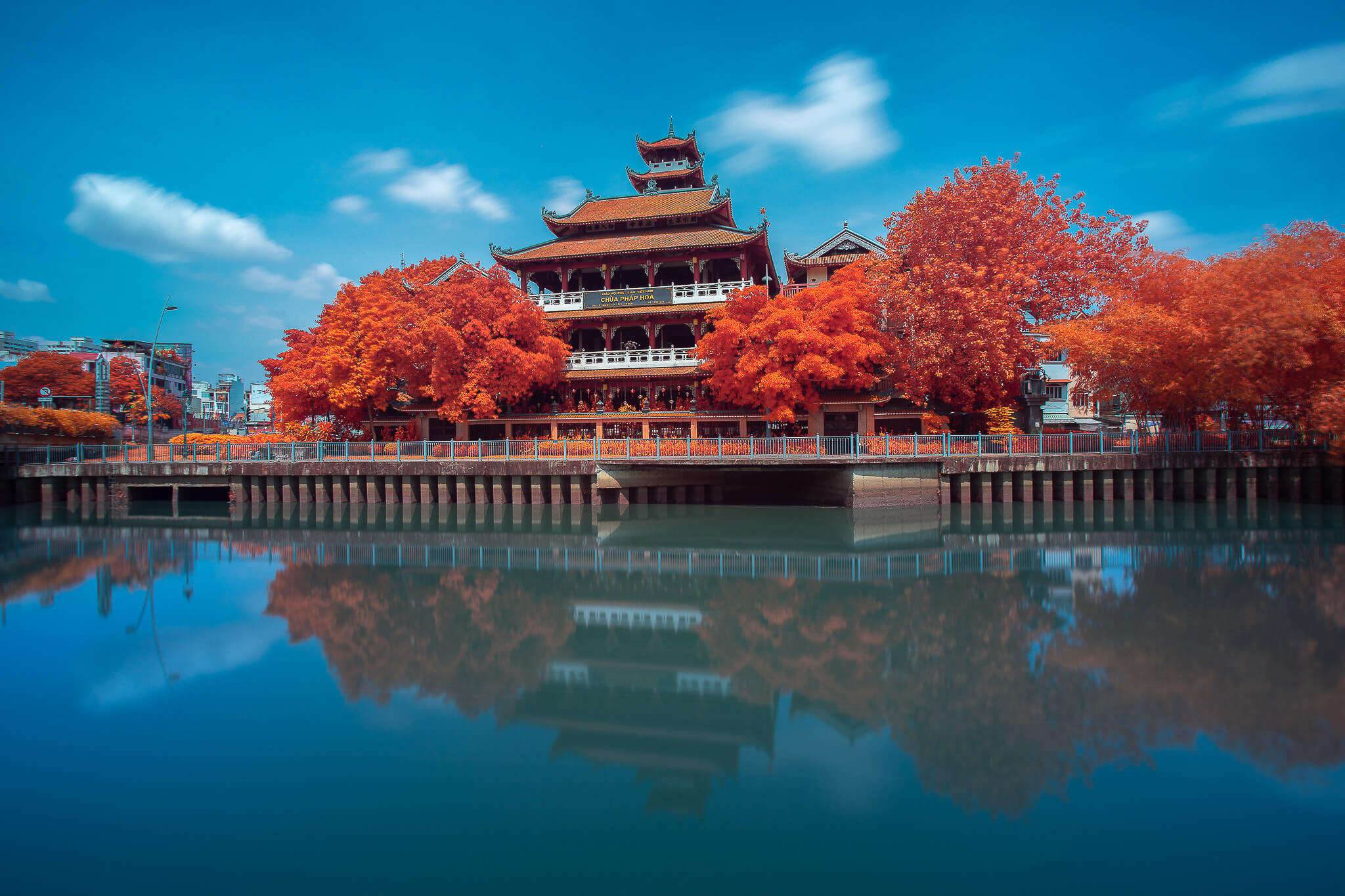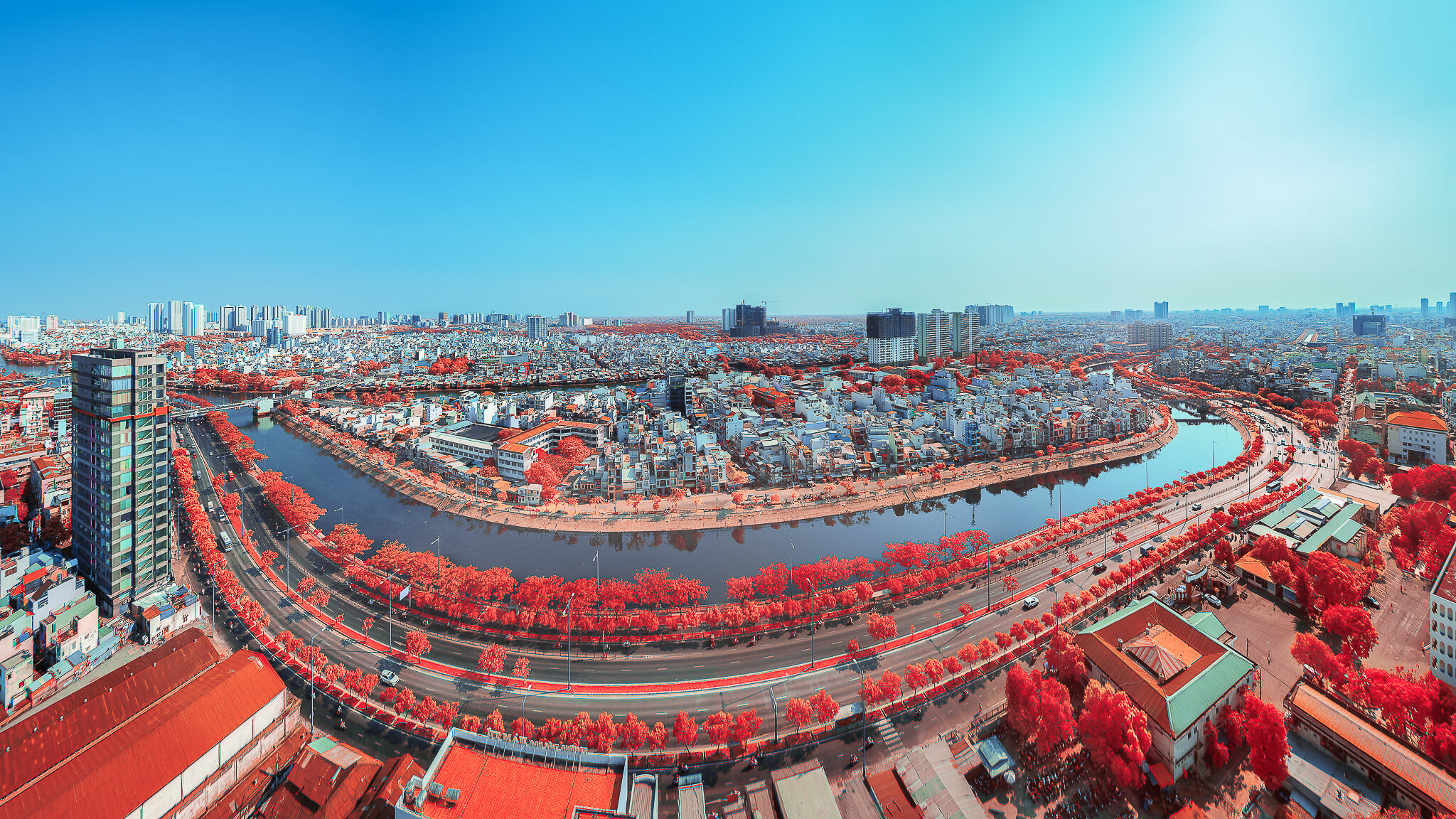 Phap Hoa Pagoda (Lotus Pagoda) Buddhist pagodas is one of the oldest and most famous in Saigon. This is also a cultural and spiritual location that is important to the people of Vietnam.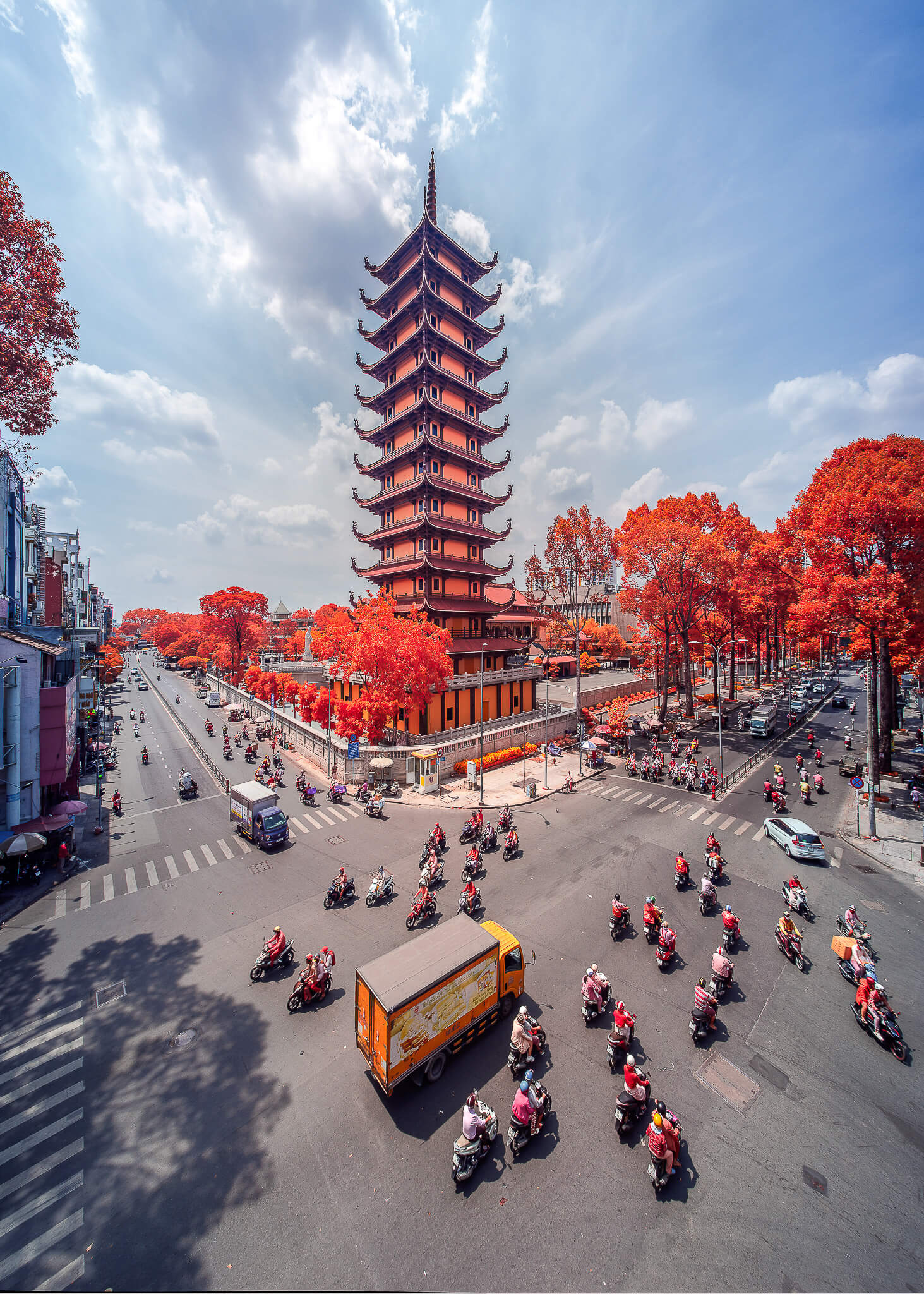 Viet Nam National Pagoda is located in one of the most crowded streets in the city. The street is usually filled with passengers and vehicles. In the city it was common for there to be such a big temple like this.