2020 Oregon Southern Coast
October 28 @ 9:00 am

-

November 1 @ 12:00 pm

$1250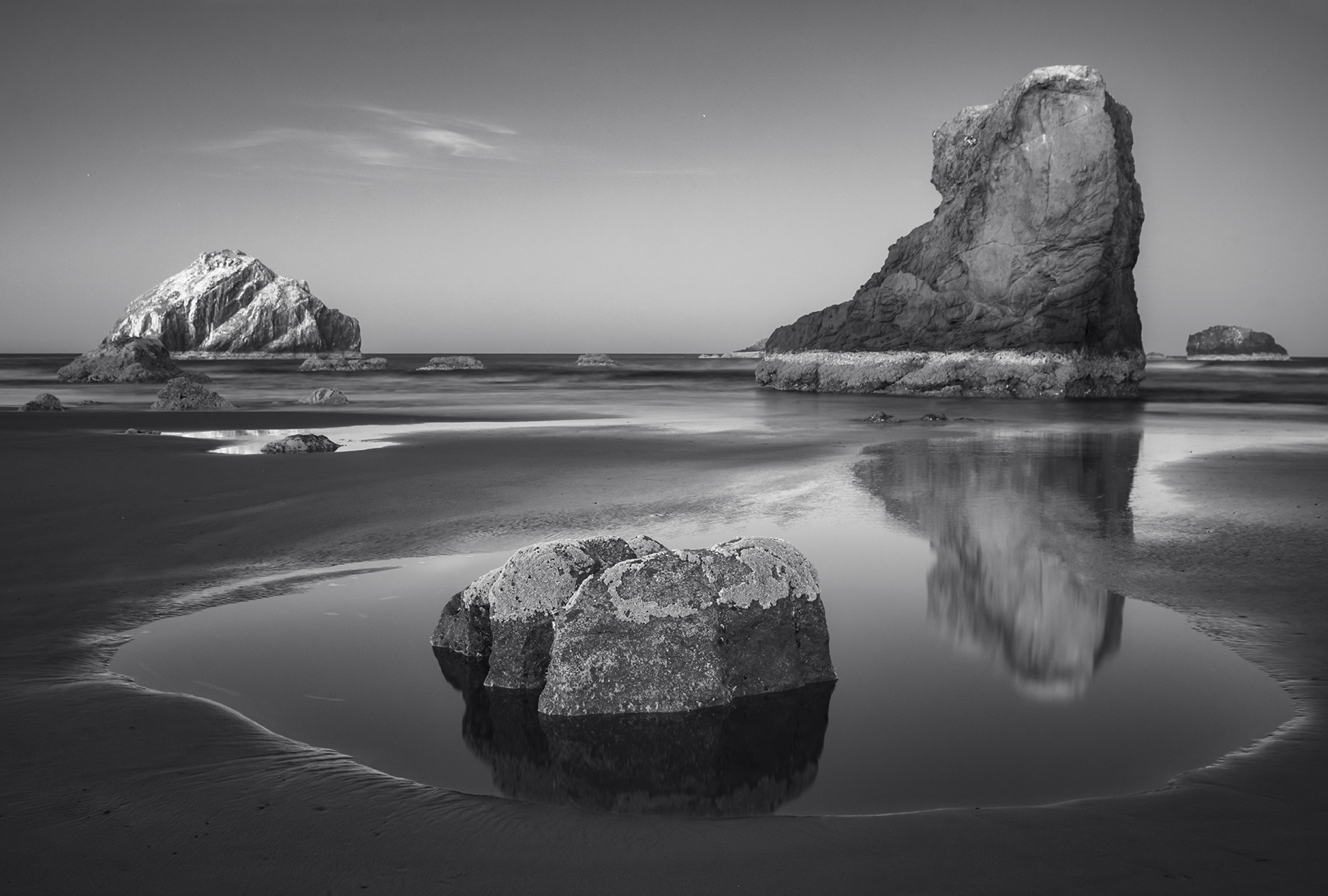 2020 Oregon Southern Coast
Black-and-White Infrared Intensive Workshop
October 28 – November 1, 2020
Oregon Southern Coast
$1250
Join us for a four-and-one-half day black-and-white infrared landscape workshop to explore infrared and the dramatic landscape of the Oregon Southern Coast. We will be shooting in a variety of state parks such as Shore Acres, Cape Arago, Bullards Beach, and points south along the Samuel H. Boardman State Scenic corridor. This workshop is planned for full moon setting over the Pacific Ocean at sunrise and rising in the east at sunset as well as at low tide sunrise and sunset.
Are you unhappy with the infrared images you are currently capturing? Ready to go beyond using third-party software plug-ins to process your infrared images? From using the right gear to capture and processing, this is a unique opportunity to learn how to create amazing black-and-white images at any nanometer.
You will be placed in the best locations to maximize the infrared light under existing conditions and you will receive individual help in the field to ensure a successful capture. Every day there will be hands-on experience in the classroom for processing your images while learning how to manage workflow.
Class size is limited to seven. Reserve your spot now!
Cost: $1250 (hotel, meals, and travel not included)
Location: Sunset Oceanfront Lodging, Bandon, Oregon
Start: Wednesday, October 28, 2020 at 9:00am
End: Sunday, November 1, 2020 at 12noon
Skills Required: Thorough working knowledge of your camera from capture histogram to working in Live-View (mirrored cameras only); comfortable using Adobe ACR or Adobe Lightroom and layers in Adobe Photoshop; must bring your laptop to the classroom.
DETAILS
Start: Wednesday, October 28, 2020 at 9:00am
End: Sunday, November 1, 2020 at 12noon
Cost: $1250
Website: kolarivision.com//kolarivision.com//www.pentaylorphotography.com/2020-bw-infrared-workshops/2020-oregon-workshop/
ORGANIZER
Penelope Taylor Photography
Email: penelope@pentaylorphotography.com
Website: kolarivision.com//kolarivision.com//www.pentaylorphotography.com/
Related Events