2019 Whidbey Island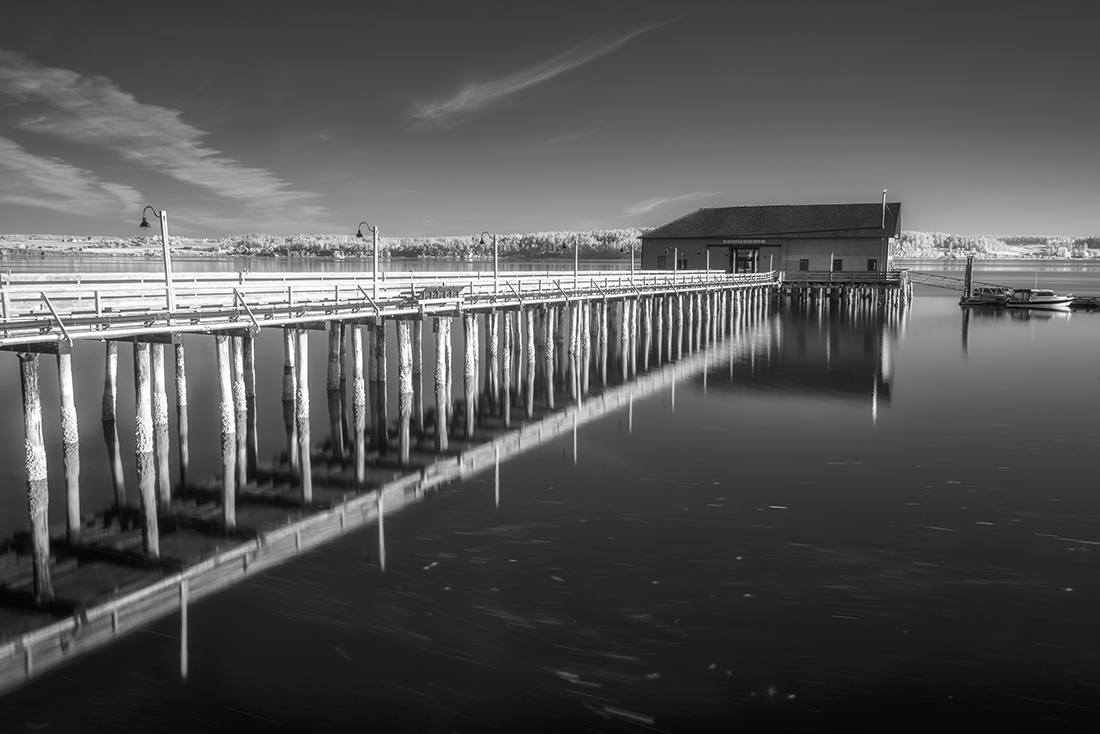 Black-and-White Infrared Intensive Workshop
May 6 – 9, 2019
Pacific Northwest Art School, Coupeville WA
$720+$25 registration fee
Based at the Pacific Northwest Art School in Coupeville, WA on beautiful, rural Whidbey Island (located in the Puget Sound, northwest of Seattle) we will be shooting a variety of landscapes and seascapes.
This class is an intermediate level class to learn basic capture and processing techniques for all nanometers of infrared. All types of cameras are welcome: converted infrared cameras or non-converted cameras. If you do not have an infrared circular lens filter for your non-converted camera, please email me to reserve a free loaner Kolari lens filter (ahead of this workshop).
The class will begin at 9am on Monday May 6, with lecture and slides of locations we will visit during the 3-1/2 day workshop. We will end around noon on Thursday May 9 after early morning shoot, breakfast, and participant slide show of work created during the workshop.
From using the right gear to capture and processing, this is a unique opportunity to learn how to create amazing black-and-white infrared images.
You will be placed in the best locations to maximize the infrared light under existing conditions and you will receive individual help in the field to ensure a successful capture. Every day there will be hands-on experience in the classroom for processing your images while learning how to manage workflow.
Class size is limited to twelve. Reserve your spot now!
Cost: $745 (hotel, meals, and travel not included)
Location: Pacific Northwest Art School, Coupeville WA
NOTE: Registration for this class is through the Pacific NW Art School
Start: Monday, May 6, 2019 at 9:00am
End: Thursday, May 9, 2019 at 4:00pm
Skills Required: Thorough working knowledge of your camera from capture histogram to Live-View (mirrored cameras only); confident beginner using Adobe ACR/LR and layers in Adobe Photoshop; must bring your laptop to the classroom.
DETAILS
Start: May 6, 2019
End: May 9, 2019
Cost: $720+$25 registration fee
Website: http://pacificnorthwestartschool.org/product/taylor-penelope-landscape-in-infrared-bw-may-6th-9th-2019-9am-4pm/
ORGANIZER
Pacific Northwest Art School, instructor Penelope Taylor
Email: penelope@pentaylorphotography.com
Website: http://pacificnorthwestartschool.org/
Related Events