2019 Coastal Delaware
April 12

-

April 13

$295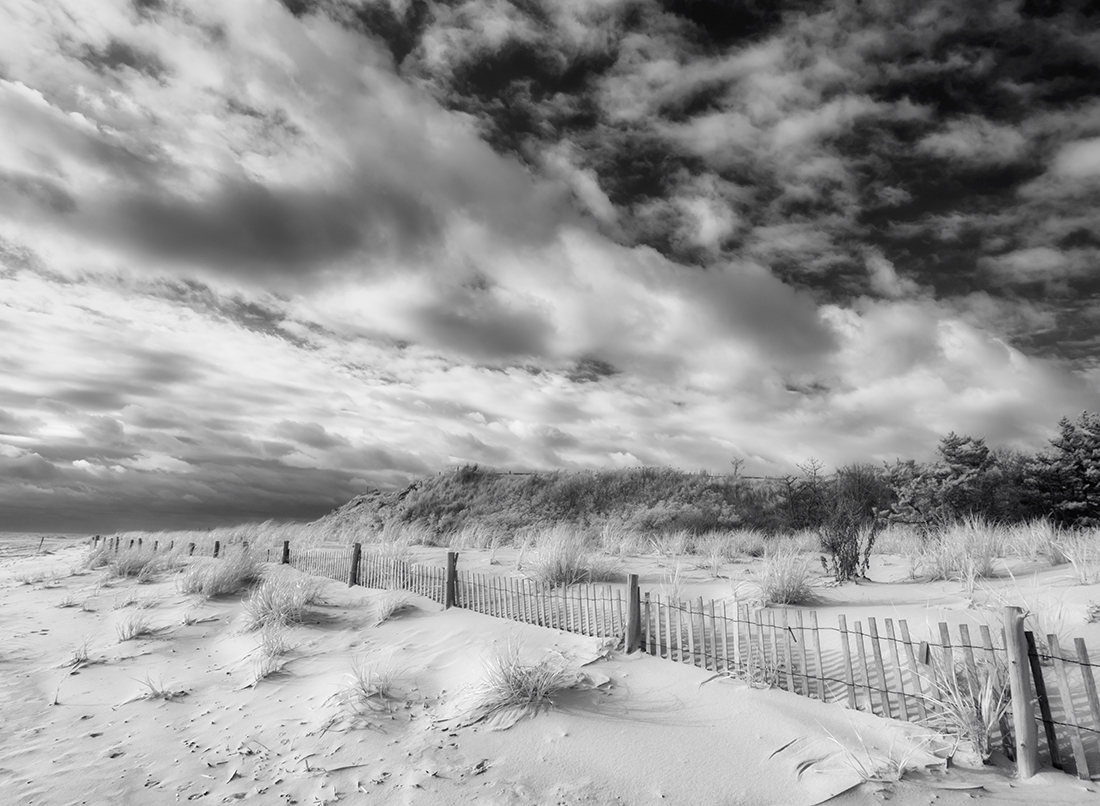 Black-and-White Infrared Introductory Workshop
April 12 and 13, 2019
Hampton Inn, Rehobeth Beach, Delaware
$295
Join us April 12 and 13, 2019 for a one-and-one-half day workshop to explore infrared and the Delaware coast! We will be shooting a variety of landscapes and seascapes, getting to understand how your camera reacts in the conditions we are given, followed up by processing your infrared images.
This class is an introductory level class to learn basic capture and processing techniques for all nanometers of infrared. All types of cameras are welcome: converted infrared cameras or non-converted cameras. If you do not have an infrared circular lens filter for your non-converted camera, please email me to reserve a free loaner Kolari lens filter (ahead of this workshop).
The class will begin at 1pm on Friday April 12 with an introductory lecture and images of locations we will visit late Friday afternoon and early Saturday morning. Saturday afternoon will be classroom time to learn a basic processing workflow.
If you desire more time in the field and more advanced processing methods, please consider one of my B+W Infrared Intensive Workshops (3-1/2 days).
From using the right gear to capture and processing, this is a unique opportunity to learn how to create amazing black-and-white images.
You will be placed in the best locations to maximize the infrared light under existing conditions and you will receive individual help in the field to ensure a successful capture. Every day there will be hands-on experience in the classroom for processing your images while learning how to manage workflow.
Class size is limited to ten. Reserve your spot now!
Cost: $295 (hotel, meals, and travel not included)
Location: Hampton Inn, Rehobeth Beach, Delaware
Start: Friday, April 11, 2019 at 1:00pm
End: Saturday, April 12, 2019 at 5:00pm
Skills Required: Thorough working knowledge of your camera from capture histogram to Live-View (mirrored cameras only); confident beginner using Adobe ACR/LR and layers in Adobe Photoshop; must bring your laptop to the classroom.
DETAILS
Start: April 12, 2019
End: April 13, 2019
Cost: $295
Website: http://pentaylorphotography.com/2019-workshops/2019-coastal-delaware/
ORGANIZER
Penelope Taylor Photography
Email: penelope@pentaylorphotography.com
Website: http://pentaylorphotography.com/
Related Events